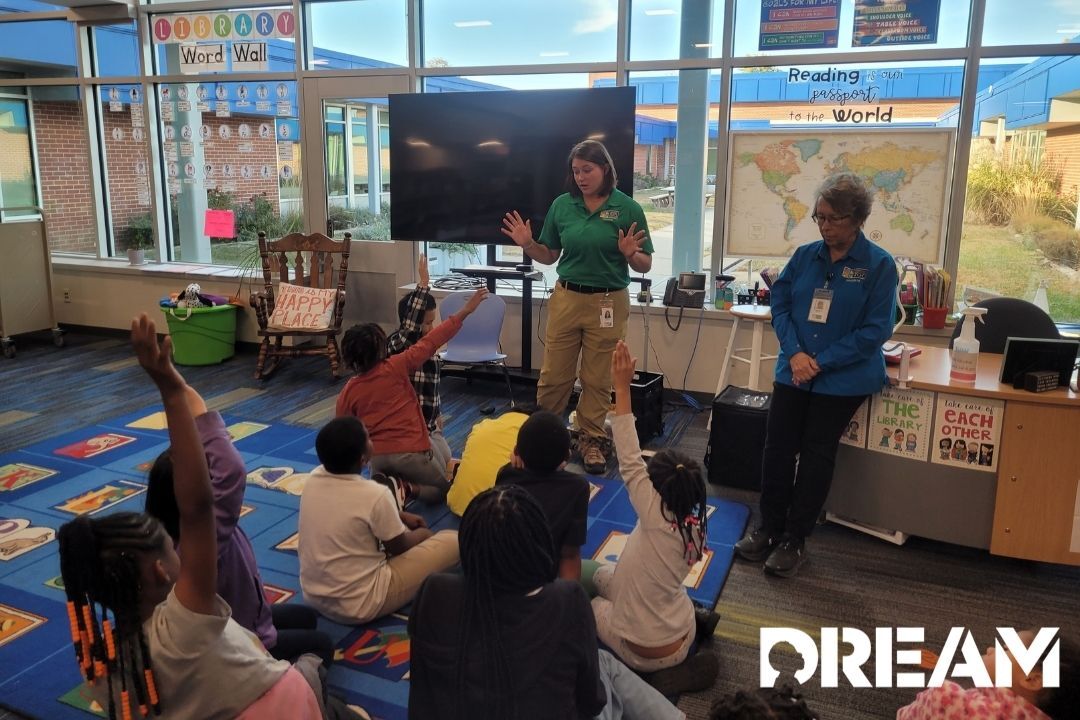 June is Zoo and Aquarium Month! We want to show appreciation for the role that zoos and aquariums play in conservation. It's always fun to see your kids immerse themselves in the world of wildlife, and there are numerous ways for them to engage with and learn about the animal kingdom. Any way you choose to participate makes a positive impact; DREAM's youth mentoring programs even take trips to the zoo. Here are some ways to make the most of this month!

Visit the Henry Doorly Zoo and Aquarium
The Omaha Zoo is a great place to take your kids to explore and learn this summer. You can plan a day trip, wander through each exhibit, learn about exotic species and better understand the diverse creatures that inhabit our planet. From elephants to coral reefs, the experiences are sure to leave you and your kids in awe.



Support Conservation Efforts

Zoos and aquariums often take an active role in conservation initiatives, striving to protect endangered species and their habitats. Take this month to contribute by donating to or volunteering for organizations dedicated to wildlife preservation. Your support can make a real difference in safeguarding the future of our precious animal friends.



Attend Special Events and Programs

Some organizations offer special events, education programs and interactive activities this month. So, keep your eyes peeled for the local zoo and aquarium to announce opportunities. These experiences can provide you and your children with unique insights into the world of conservation and deepen your appreciation of nature.



Become a member of your zoo

Consider becoming a member of your local zoo or aquarium. Plus, you might save money if you attend the zoo often. Other perks include free or discounted entry, invitations to members-only events and behind-the-scenes access. By becoming a member, you not only gain ongoing opportunities to explore and enjoy the zoo, but you're also contributing to their ongoing efforts in wildlife conservation.



Organize a themed party or picnic

Bring the spirit of Zoo and Aquarium Month to your own backyard or neighborhood park by organizing a themed party or picnic. You can decorate with animal-themed items and play engaging games related to wildlife. This is a fun and educational way to involve friends and family in celebrating throughout this month.



Learn from home

There are also plenty of virtual opportunities to explore. Take advantage of virtual tours, live-streamed animal encounters or educational resources available online. Many zoos and aquariums offer captivating virtual experiences that allow you to learn about animals from the comfort of your own home. Let the wonders of technology bring the zoo or aquarium experience to you!



Support local businesses

Support local businesses that carry animal-themed products such as bookstores or toy stores. Purchase wildlife-related books, puzzles or toys as a way to educate and entertain your kids while also supporting local businesses.



Participate in

youth mentoring programs

Together, we can make a difference in ensuring a sustainable future for every creature. From time to time, DREAM's youth mentoring programs take a trip to the Omaha Zoo. The kids get an up-close experience and can learn about different species. Contact us today to learn more about volunteering with DREAM.