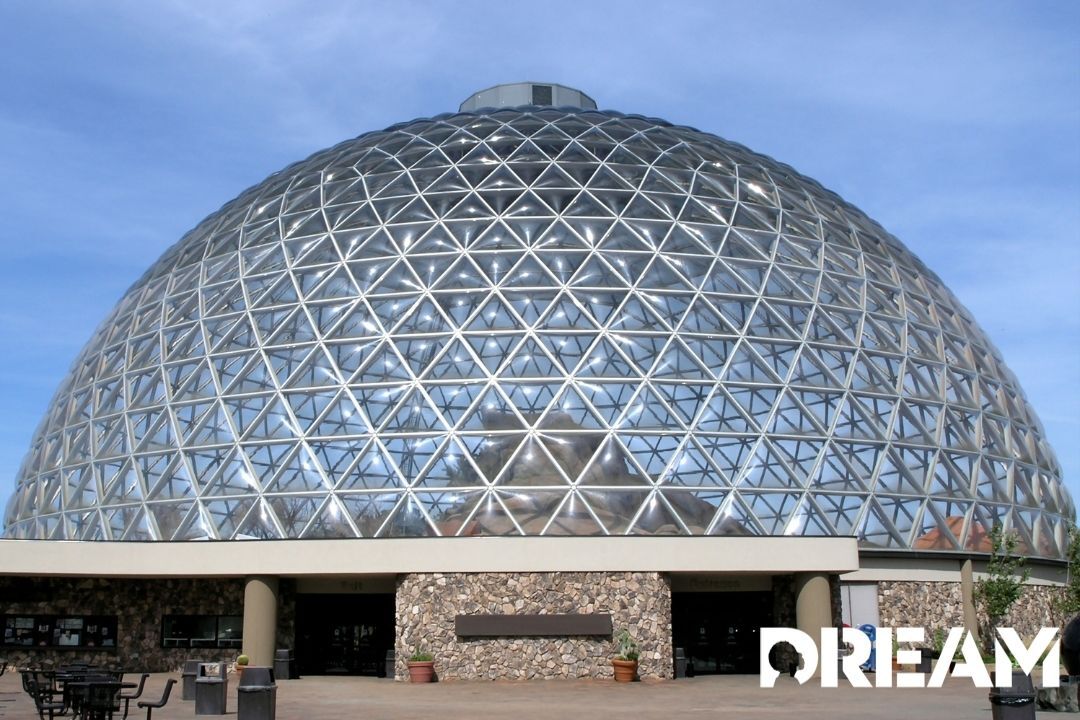 Looking for something to do this summer? Fortunately, there are tons of indoor and outdoor activities in the Omaha area. DREAM's youth mentoring programs begin June 5, and we hope to positively impact the lives of the youth in our community this summer. Below are some of our favorite things to do!
Omaha Zoo
The Henry Doorly Zoo is a great place to keep your kids busy all day long. Plus, they'll be tired from all the walking around and exploring when you get home. If you haven't been recently, there's a new Sea Lion exhibit and Asian Highlands exhibit!
The Durham Museum
The Durham Museum has different exhibits running throughout the summer. Towers of Tomorrow with LEGO® Bricks will begin May 27! You can always check out the trains, learn a bit about the history of the West and enjoy a snack at the Soda Pop Fountain or Candy Shop.
Omaha Children's Museum
The Omaha Children's Museum is the perfect place to spend a hot or rainy summer day. They also host Summer Camps. Whether you enroll your kids in a camp or not, you can still take them there to expand their imagination for a day. Jurassic Nebraska, a dinosaur exhibit, begins May 27; it is a wonderful display, especially for kids obsessed with dinosaurs.
The Surfside Club
The Surfside Club is a cool place to take your family to dinner. Their menu is simple: catfish, pork tenderloin, fried chicken and delicious corn fritters. It is located near the Missouri River, just past Hummel Park.
Alpine Inn
The Alpine Inn recently celebrated its 50-year anniversary! They serve fried chicken and crisp french fries, and you can watch raccoons and bobcats out the window dine on leftover scraps. It's sure to be an eventful dining experience.
Fun-Plex
Fun-Plex has rides and a waterpark, which makes it an ideal place to spend a hot summer day. You can get a season pass if you plan on going frequently, or you can get tickets for a day. Plus, if you're an adult you can take a break at Breakers Bay.
Fontenelle Forest
Fontenelle Forest is another host of summer camps and day camps, but you can take your kids there to hike around for fun on one of the many trails. This nature center is located in Bellevue, NE. They're huge on educating the public on the exploration of nature.
The Rose Theater
The Rose Theater specializes in performing arts for children and families. Beauty and the Beast will begin in early June. They also have summer classes and camps, which can be fun for your kids if they're interested in acting and being on stage.
Lauritzen Gardens
Lauritzen Gardens is a botanical center in Omaha, NE. They're open from 9 a.m. to 5 p.m. daily. Washed Ashore: Art to Save the Sea ends May 14, but there's still time to see the sculptures made from trash picked up from Oregon's beaches. You can still explore the gardens or ride the train through them any day!
Gene Leahy Mall
The new Gene Leahy Mall includes a playground, hammocks, a dog park and plenty of seating for picnics. Take your kids down to this new downtown area for free! You can catch a bite at one of the food trucks on certain days and participate in different events throughout the summer.
Bowling
Bowling is another great activity for a hot day. There are tons of bowling alleys located throughout Omaha, so you're sure to find one close to home. West Lanes is one of our favorites, located just off 72nd and Dodge.
Farmers Markets
The Omaha Farmers Markets have begun! You can head to the Old Market in downtown Omaha or the market in Aksarben, off 60th and Center. They're also celebrating their 30th year! Purchase some fresh produce and other goods from local vendors. Plus, you can make a fun recipe with the ingredients you purchase from the market.
Outdoor Movies
There are many free outdoor movies in the Omaha area. Here's a list of Falconwood Park's upcoming drive-in movies! You can also take them to a movie theater indoors to cool down on a hot day. Remember, many theaters offer discounted tickets on Tuesdays.
Splash parks
Splash parks are a great place to spend a sweltering summer day. There's one near the Bob Kerrey Pedestrian Bridge, another in Benson and many others in the Omaha area. Young and older kids can have fun and cool down!
Enroll your kids in DREAM's
youth mentoring programs
DREAM's youth mentoring programs are a great way to keep your kids busy this summer. This summer we're headed to Worlds of Fun, and we'll have tons of activities throughout the summer months with Central Park, Howard Kennedy, Nathan Hale and Hartman students! Contact us today to learn more.