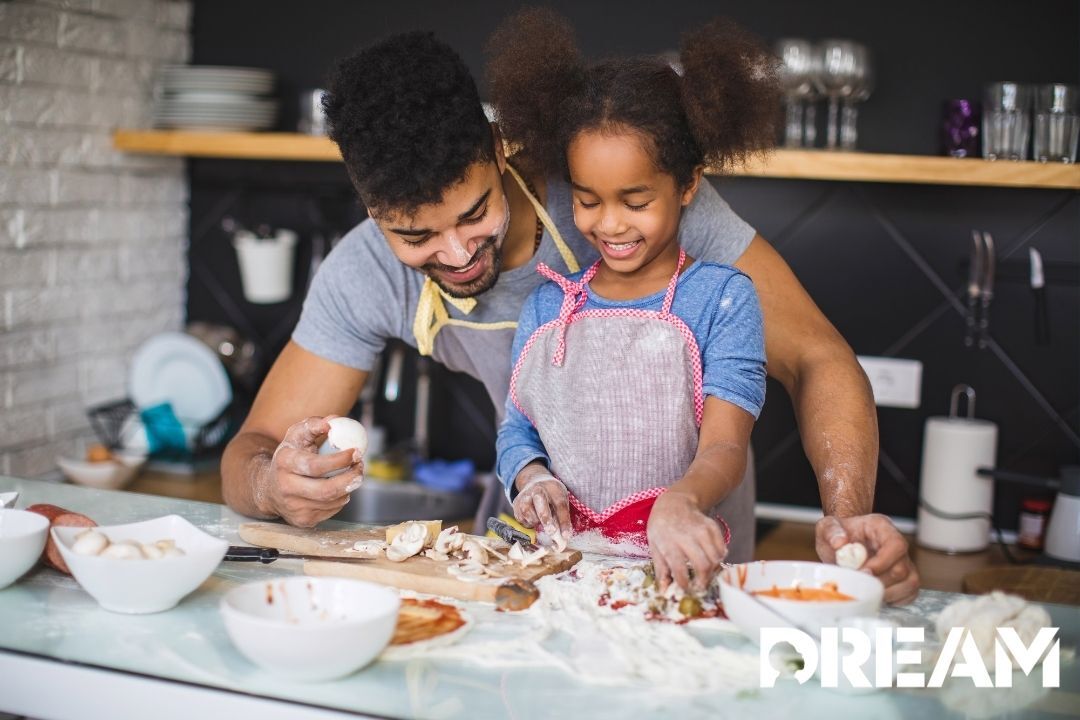 Need a fun activity to do with your kids? If you have a little extra time to spend making dinner during the week, or you have some free time this weekend, making food together is a great activity to do with your kids. It can help them bond with their siblings. Below are seven of our favorite recipes!
Sloppy Joe Sliders
Everyone loves the classic sloppy joe. They're easy to make and even easier for kids to help create. Little kids can help measure ingredients, and bigger kids can help stir the meat and put the sliders together. This sloppy joe recipe is sure to please both your kids and you!
Breakfast Tacos
Kids love tacos and breakfast, so why not put them together? If you need a weekend activity, try cooking up these breakfast tacos with eggs, cheese and other toppings of your choice. You can use hard or soft tortillas, whichever you prefer. This recipe doesn't include meat, but bacon or sausage could be a yummy addition. Little kids can help measure, and bigger kids can help make the scrambled eggs and meat.
Pizza Skewers
Disassembling pizza will wow your kids. You can skew bread, sausage and tomatoes, and then dip them in marinara sauce! Plus, kids love eating with their hands. Let your little kids help add the ingredients to a bowl to be seasoned before grilling. Your bigger kids can put the food on skewers. Try making this when it's nice outside so you and your kids can spend some time enjoying the weather while the skewers cook.
Mini Lasagna Cups
Making lasagna takes a lot of time, but making little lasagna cups doesn't. Instead of using lasagna noodles or sheets, you can use mini ravioli, and they fit perfectly into muffin tin cups. Little and big kids can both help fill the cups. Plus, cleaning this up is way easier than scrubbing a lasagna pan.
Apple Granola Stackers
This is similar to apple crisp, but it's a bit easier to have your kids help you make and it has peanut butter! All you need is apples, peanut butter, granola and cinnamon sugar. Watch the video below and learn how to make this healthy snack.
Ham and Cheese Egg Muffins
This recipe is perfect for families. You can make a bunch and freeze them for later, too. This recipe is delicious and perfect for when you're on-the-go or trying to get your kids to school or extra curricular activities. You can choose your ingredients, but ham and cheese is a fan favorite.
Pigs in a Blanket
You've definitely heard of pigs in a blanket, little smokies wrapped up in crescent rolls. It takes less than an hour to make these little guys, too. You can have your kids help you roll up the little smokies in the dough. Kids love them, and let's be real, adults do too!
Join our after-school youth programs
DREAM's after-school youth programs provide kids with nutritional meals. Of course, we've had our fair share of pizza parties and cookie decorating, but we also partnered with The Big Garden to create healthy snacks for our participating youth. It also helps educate them on food security and issues related to hunger. Our after-school youth programs also consist of field trips, homework assistance and recreational activities. Contact us today to learn more about getting involved!