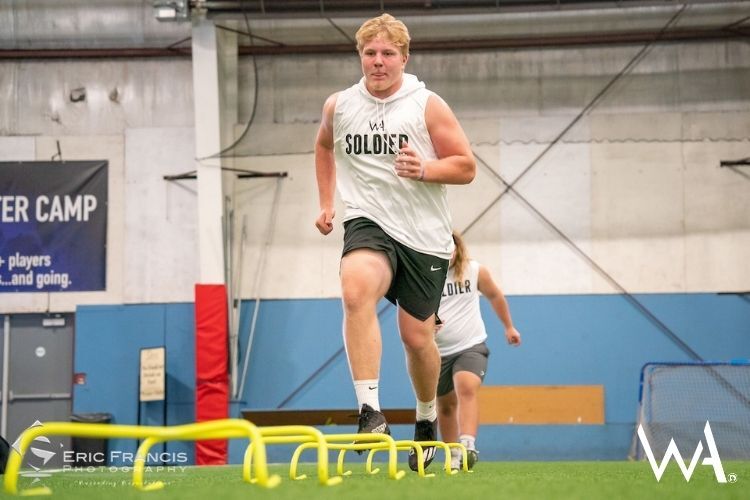 Summer is just around the corner! As the school year and spring sports seasons begin to come to an end, we would like to congratulate all of our student-athletes on finishing yet another year of school. Now, the summer months are here, and it's time to focus in and start preparing for the next season.

Athletes don't become great overnight. It takes time, discipline and hard work in order to reach your athletic goals and become a better player. The summer months provide some of the best opportunities for young athletes to take that next step and really elevate their athletic abilities and skills.
Starting June 5, 2023, we will be offering our WA Summer Academy. Our summer training programs are focused on helping athletes improve their strength, speed, agility and sport-specific movements that are needed to compete at a high level. If you are looking to get stronger, faster and better this summer, our programs are a perfect fit!

We split our programs up based on age, with our Youth Academy including athletes ages 12-14, and our Prep Academy including athletes ages 15+. You also have the opportunity to sign up for a two-session-a-week program or a four-session-a-week program. All of our summer training programs will end on July 27. (8 weeks total)

Below, we highlight all of the programs we will be offering this summer:

Strength and conditioning training
Strength is the core of our programs, and it is something that is needed in many sports. Our strength and conditioning programs focus on helping athletes gain that functional strength, balance, power and speed they need in order to become great in their specific sports. If you are wanting to get stronger this summer, this is the program for you!
FAST training
Our FAST (Functional strength, Agility, Speed and Technique) program is a speed and agility program that focuses on improving speed, acceleration and movement. We help set a foundation for speed with all of our athletes by focusing on form, technique and acceleration through a mix of strength, speed and plyometric training. If your goal is the get faster this summer, you will want to take part in our FAST program!
Position-Specific training
Lastly, we also offer position-specific training as part of our Football Academy. Our position-specific training helps football players of all positions and ages further develop their craft, improve their skills and help them better understand the game of football. Skill development is the key to success on Friday nights in the fall, and it is something that we have had the opportunity to help many athletes with throughout the years. If cleaning up your fundamentals and taking that next leap in your football career is something you are interested in doing this summer, then this is the program for you!

Summer will be here before we know it, and we can't wait to get back into the gym with all of our athletes. For more information regarding our summer programs, or to register, visit our website!