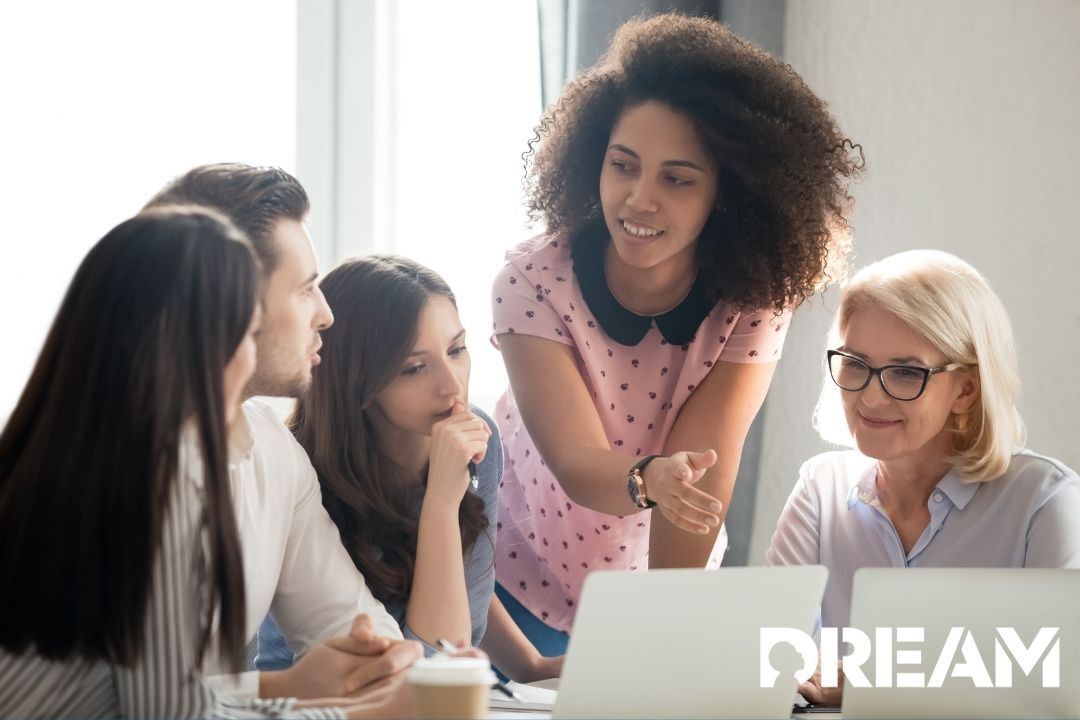 Giving kids someone they can look up to is one of the best things we can do for them. Mentors help them through challenging times and give them opportunities to have some fun outside of the typical school day. Mentors can act as a friend, cheerleader, advocate or coach. A good mentor can help them develop life skills like active listening, empathy and communication.
Mentors are all about helping the mentee, but mentoring can actually make all the difference in the mentor's own life as well. It gets you out of your comfort zone, it helps you be more empathetic and it's a great way to give back to others. DREAM wants to help you answer the question, "What is team mentoring?" Below is more information on team mentoring and why it's successful and important.
What is team mentoring?
Team mentoring is similar to mentoring, but rather than one mentor and one mentee, it's the notion of placing youth in a setting with one or more caring mentors and a group of mentees. They meet for a specific amount of time on a regular basis and participate in activities such as learning new life skills, playing team sports and participating in outdoor activities. Mentoring in groups has helped elevate and change the lives of the youth in our community by giving them someone who wants them to reach their full potential, boost their confidence and stay in school.
Why is team mentoring successful?
Team mentoring can promote diversity, which is something our world needs more and more of everyday day. In the schools where DREAM provides team mentoring, there's an abundance of races, religions and cultures, and we want to help students see and respect different perspectives. It's the best way to reach the most people and gain different insights into different ways of life. It also helps teach young people how to relate and communicate with their peers, parents, educators and others within the community, as well as understand where they fit into it all.
Underprivileged and at-risk youth growing up in parts of Omaha, NE, that have been redlined in the past need our support. We want to ensure they have a safe place to turn to to keep them away from harmful behaviors like experimenting with drugs and alcohol and joining gangs. Mentors are crucial to their success because they show them how to never stop learning, inspire them to be game changers and provide support when needed.
Participate in DREAM's youth mentoring programs
When you become a mentor, you help shape tomorrow's leaders, gain new perspectives, invest in the younger generation, change someone's life, strengthen the life lessons you've learned and feel good about yourself. We are always looking for mentors to join our team. If you're interested in how you can make a huge impact in a child's life, volunteer with DREAM. Contact us today to see how you can get involved!