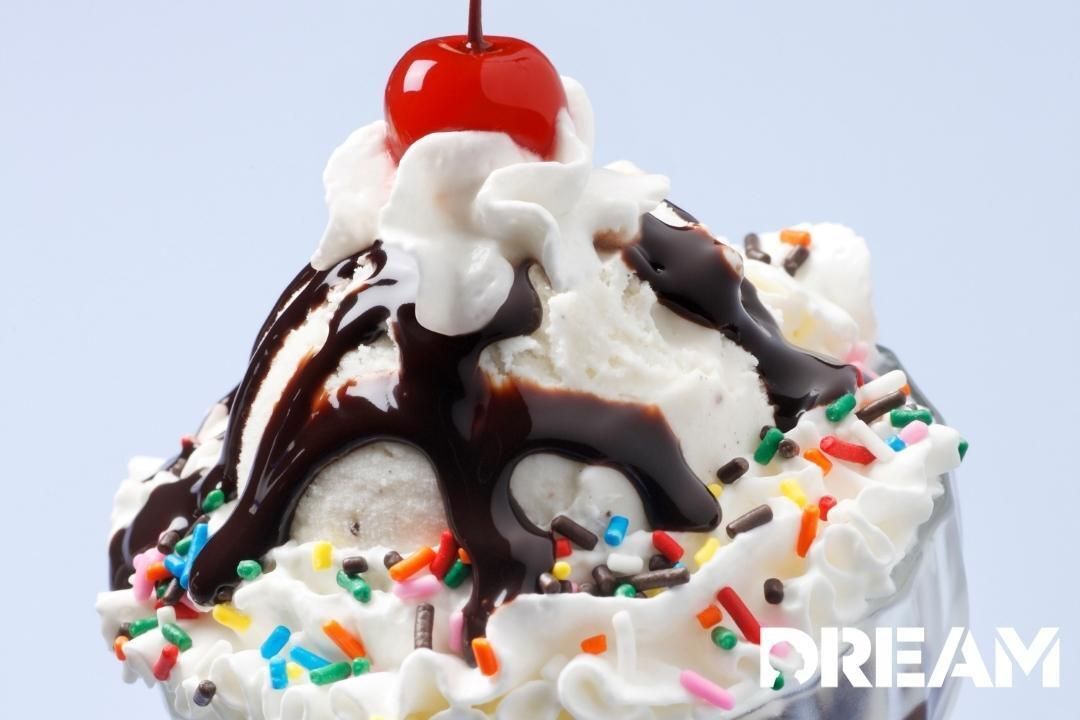 It has surely been a hot summer. What better way to beat the heat than with ice cream? Something fun for you and your family to do is create your own ice cream bar! Grab some ice cream flavors, a bunch of toppings, and let your kids craft up their own creation. You can also include some of your kid's friends and their parents, and while your kids get creative, you can relax with their parents.
There are an abundance of ways to deck out your ice cream. It's also cheaper to get ice cream and toppings from the grocery store than it is to buy from ice cream shops; you'll also get to enjoy it more than once! DREAM is one of the best mentoring programs in Omaha, NE. We provide different activities for youth throughout the year and wanted to provide you with some of the coolest ways to top your ice cream!
First… start with the flavors
Since you're going to be putting different toppings on top of the ice cream, you don't want to get flavors that are already filled with different items. We suggest starting as simple as vanilla ice cream. Other recommendations include chocolate, strawberry, birthday cake, and cotton candy. Once you've got the base, it's time for the fun part!
Next… add the toppings
Putting toppings on your ice cream has the power to make it even better. It's all about being creative. Cotton candy ice cream with hot fudge may sound gross, and peanut butter might not mix well with birthday cake, but let your child use their imagination as it's likely they'll eat it anyway. Below we've categorized the best ice cream toppings.
Sauces
Popular sauces are caramel, chocolate, strawberry, hot fudge, butterscotch, and maple syrup.
Candy
Favorite types of candy are Reese's peanut butter cups, M&M's, Snickers, Butterfinger, gummy bears, Twix, and Heath.
Fresh fruit
You can get fresh fruit at the grocery store, but maybe pick up some from your local Farmers Market. Some of the best fruits to top ice cream with are bananas, strawberries, blueberries, raspberries, and peaches.
Cereal
Try adding Fruity Pebbles, Lucky Charms, Cinnamon Toast Crunch, Reese's Puffs, or Fruit Loops to your ice cream.
Pie filling
Pie fillings will taste much like fruit, but they have all the yummy additional gooeyness. Think about pies you like, and get a can of the filling. Apple, cherry, blueberry, strawberry, peach, and pumpkin are all great choices.
Other
Other terrific toppings you cannot go without are maraschino cherries, marshmallows or marshmallow fluff, whipped cream, sprinkles, chopped nuts, coconut shavings, chocolate or caramel chips, Oreo cookies, and chocolate chip cookie dough.
Things you may not have thought of
Some unique toppings are graham crackers; try adding marshmallows and chocolate chips to create a s'mores flavor. You can also break pieces of an ice cream cone and crumble that on top of your ice cream. Our final two uncommon additions are bacon and popcorn; bacon tastes good with everything and a caramel or kettle corn topping cannot go wrong.
Get involved with mentoring programs in Omaha, NE
Throughout the rest of the summer and upcoming school year, DREAM will be hosting mentoring programs in Omaha, NE. We go on field trips, participate in organized athletic activities, and offer-after school programs for our communities. If you're looking to get your kids involved, or if you're looking to become a mentor for DREAM, contact us today!