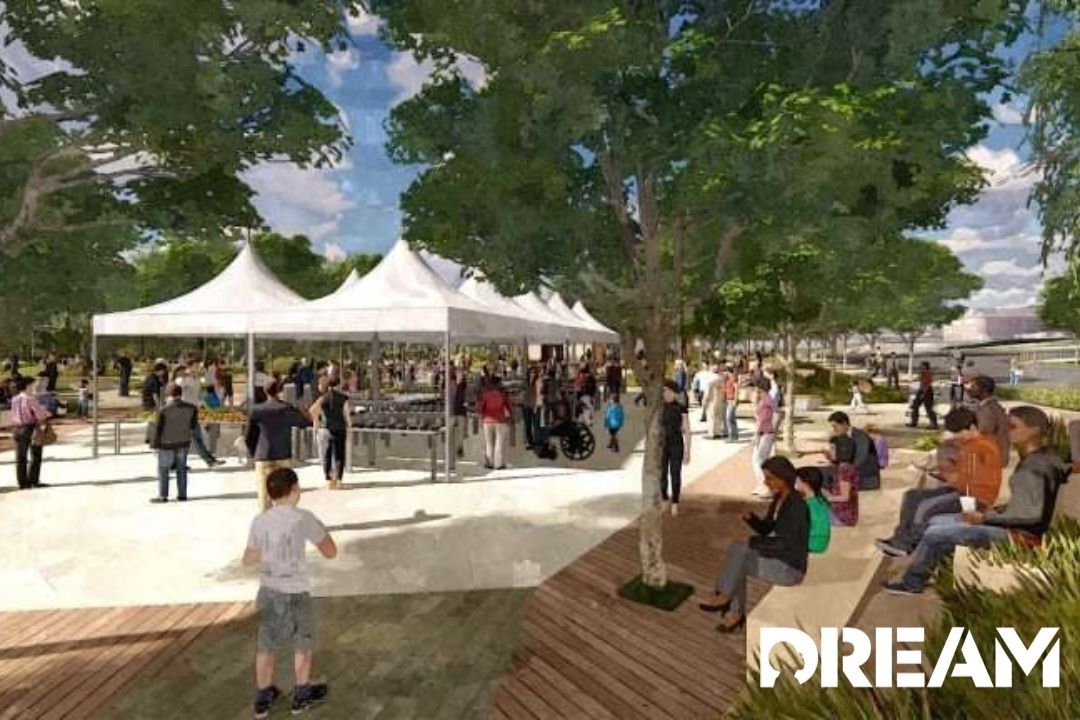 Nebraska offers an array of exciting Omaha kids activities for them to engage in, making it an ideal destination for family fun. Specifically, we want to delve into three fantastic attractions for children in Omaha - Heartland of America Park, Gene Leahy Mall and Lewis and Clark Landing. Let's discover the charm and excitement that these parks bring to the heart of the city!
Heartland of America Park

Nestled in the heart of Downtown Omaha, Heartland of America Park captivates visitors with its serene beauty and diverse attractions. The park's centerpiece is a stunning lagoon, featuring cascading fountains and glistening waters, offering a mesmerizing sight for kids and families. During the summer months, the lagoon transforms into a vibrant water playground, providing a refreshing escape from the heat. Children can splash around, cool off and enjoy playful interactions in the water.
Adjacent to the lagoon, a meticulously manicured garden entices visitors with its colorful blooms and lush greenery. Families can stroll along the paths, discovering hidden nooks and scenic spots perfect for memorable picnics. Heartland of America Park also boasts picturesque walking paths, inviting children to take leisurely strolls and connect with nature.

The park's outdoor concert pavilion hosts various performances and events, presenting families with an opportunity to enjoy live entertainment while embracing the scenic surroundings. Additionally, the inclusion of a dog park caters to families with furry friends, allowing them to partake in outdoor activities together.

Gene Leahy Mall
Situated adjacent to Heartland of America Park, Gene Leahy Mall promises endless excitement for young adventurers. The park features a variety of sculptures and interactive installations that spark imagination and curiosity in children of all ages.

Among the captivating sculptures, the "Wind Sculpture" by Yinka Shonibare stands tall at 26 feet, portraying fabric caught in a gust of wind. This striking artwork serves as a symbol of motion and stillness, inviting families to gather and appreciate its artistic beauty. During the summer, the shallow pool surrounding the sculpture becomes a joyful play area for children and families.

The "Walking Flower Times the Power of Five" by James Surls presents an eye-catching sight with its towering steel structure. Children can marvel at the whimsical design and interpret the artwork in their unique ways, fostering creativity and artistic expression.

Gene Leahy Mall also offers a large playground equipped with slides, a jungle gym and climbing nets. Kids can unleash their energy, making new friends while engaged in imaginative play. The lush greenery and open spaces provide ample room for families to relax, unwind and enjoy quality time together.

Lewis and Clark Landing
The large open spaces at Lewis and Clark Landing serve as a perfect spot for picnics, family gatherings and games. Additionally, the landing hosts various cultural events, festivals and concerts, offering families a chance to engage in vibrant community activities. The scenic Riverfront Promenade provides a picturesque setting for leisurely walks and bike rides along the river.

At Lewis and Clark Landing, families can immerse themselves in the expedition's story through various interpretive exhibits and monuments. Informational panels and displays detail the journey's milestones, the encounters with Native American tribes and the natural wonders they discovered. A prominent feature is the larger-than-life bronze statue of Lewis and Clark with their dog, Seaman, capturing a significant moment of the expedition.

Join DREAM and partake in Omaha kids activities
New parks in our area offer tons of new and unique Omaha kids activities. From splashing in the lagoon to exploring artistic sculptures, children can immerse themselves in an enchanting world of adventure and discovery, creating cherished memories in the heart of the city.

DREAM works to provide kids in our community with opportunities to ensure future success. Immersing them in historical structures, local art and playtime with other kids their age helps them grow up to be genuine people. Contact DREAM today to learn more about our programs!