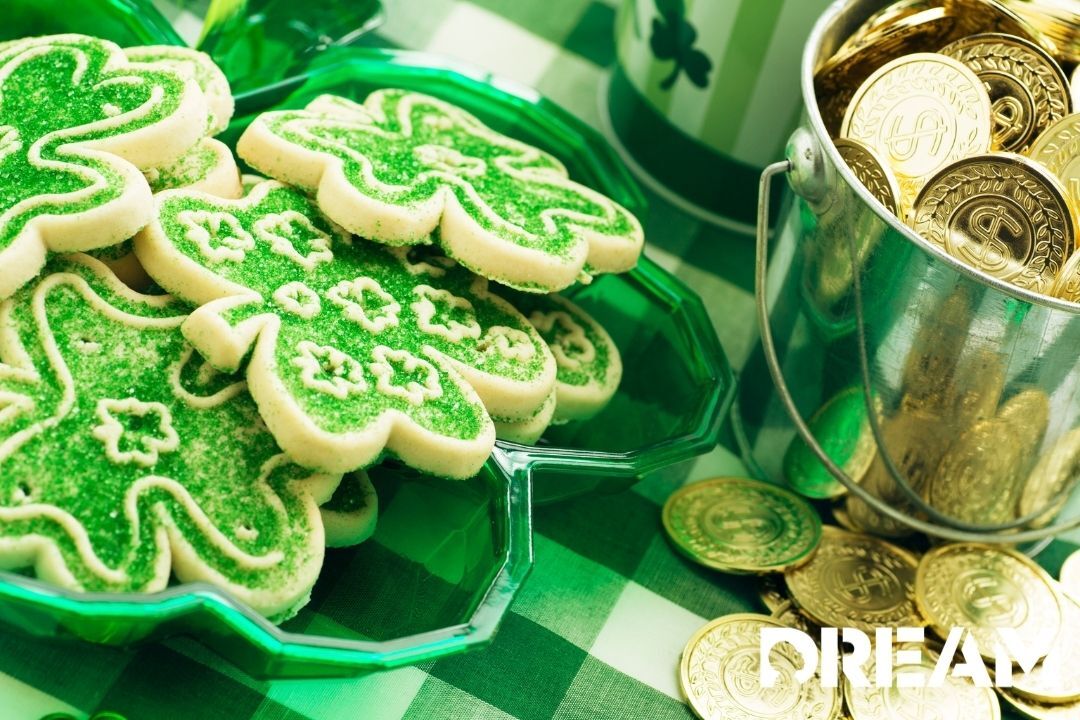 St. Patrick's Day is just a couple of days away. If you're in need of some fun activities for you and your kids, these ideas are sure to inspire you! Our after-school program benefits include cultural activities, so we wanted to provide you with some Irish culture-inspired ways to spend St. Patrick's Day!
Make green slime
Kids are always a fan of playing with slime, and it's an easy and inexpensive way to celebrate St. Patrick's Day at home. Here is a recipe for making green slime!
Plan a scavenger hunt
Another fun way to celebrate at home is to create a scavenger hunt; come up with clues that lead to a pot of gold filled with chocolate coins. You could also create a list of St. Patrick's Day-inspired items to have your kids find around the house; this could include striped socks, something green, black shoes, a hat and something rainbow.
Decorate shamrock cookies
Bake some shamrock-shaped sugar cookies, make green, yellow, black and white frosting and have a decorating contest. You can even have a small prize for whoever wins!
Get crafty
You can create anything from a four-leaf clover paper plate crown to a shamrock man or a paper plate mask. Here are 50 easy crafts for kids to keep them busy celebrating St. Patrick's Day!
Make a traditional Irish meal
Corned beef, cabbage, beef stew, Irish soda bread, mashed potatoes with parsnips, shepherd's pie and more. The list of Irish food you can make goes on and on! If you have picky eaters, you can try chicken noodle soup with shamrock-shaped noodles, but if your kids like to try new foods, cooking up corned beef and cabbage might be a fun, new tradition!
Watch an Irish movie
Good Irish movies to watch with kids are "The Luck of the Irish," "Song of the Sea," "How to Catch a Leprechaun" and "The Secret of Kells." Many streaming services update their list of movies seasonally, so you can find a good family movie.
Drink a shamrock shake
McDonald's brings back their famous Shamrock Shakes every year, but you can recreate the recipe at home! All you need is vanilla ice cream, heavy cream, mint extract, green food coloring, whipped cream and a maraschino cherry on top.
Plant shamrocks
If your kids like to garden, inspire them by planting some shamrocks in your own backyard or in an indoor pot. You can buy Shamrock seeds for fairly cheap at The Home Depot, Walmart or Lowe's.
Learn how to step dance
Step dancing is an Irish tradition. Immerse yourself in Irish culture and try to teach yourself and your kids how to step dance. You can most likely find a video online to follow.
Discover the after-school program benefits
DREAM's after-school program gives kids a fun place where they can continue building their friendships, participate in cultural activities and play some recreational activities. There are so many after-school program benefits! We want them to continue learning and be enriched with new opportunities. If you're interested in joining DREAM, contact us today.