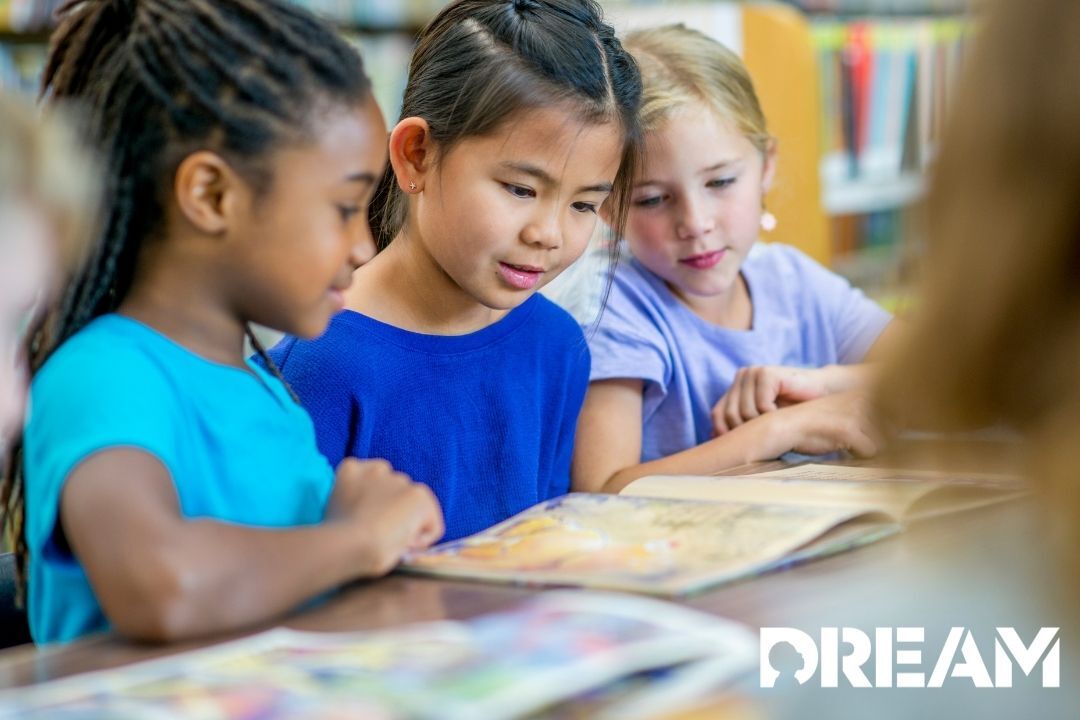 March is National Reading Month. Growing up, you might remember your parents setting reading time or reading books in after-school youth programs. Even if you didn't enjoy reading as a kid, looking back now you can truly appreciate all the books of your childhood. Plus, many of them are movies now, so once kids read the book they can see it come to life. Below are some of our favorite childhood books!
This book is great for younger kids. It's colorful and animated to cater to them, and it also offers quality life lessons. Kids can learn the days of the week, as well as counting as they turn the pages in this book and count the fruits the caterpillar eats. When the caterpillar eats healthy foods like leaves, he feels good, but when he eats too much sugar he gets a tummy ache. This can teach children the importance of eating healthy, too.
This book is for kids of all ages, and it really plays on the imagination. Max gets sent to his room without supper after threatening to eat his mom, and although it begins with punishment, it shows parental love later on. While in his room, a forest with creatures comes to life. He meets all of the wind things and has the adventure of a lifetime. He returns to his room, and a hot supper awaits him.
This book is a great bedtime story, and it has put kids to sleep for years. It's about a bunny who says goodnight to everything in his room and then sees the moon in his window as he dozes off to sleep. The story is told in rhymes.
A disobedient rabbit named Peter gets into Mr. McGregor's garden after being told not to, and his mischief gets him chased throughout the garden. This story is humorous and adventurous, teaching kids a moral lesson. At the end, he returns home to his mom who offers him a cup of chamomile tea while putting him to bed.
Everyone knows and loves the story of "The Cat in the Hat!" On a rainy day, two siblings are bored at home with their pet fish, but not for long. They are introduced to a cat in a tall hat, who creates havoc in the house that the kids have to clean before their mom gets home from her trip.
Madeline is the smallest girl living in a house with 12 other girls in Paris. She's not afraid of anything, so when she screams in pain one night, the mistress of the house takes her to the hospital. She then has her appendix removed and all the other girls miss her and want to see her. When the other girls see all the gifts and flowers she got, they envy her a bit and want to be just like her. It's a very heartfelt story.
Corduroy is a story about a department store teddy bear wearing corduroy overalls who longs to find a forever home. Some books even come with the teddy bear. One day, a little girl wants her mother to buy him but she refuses because the bear is missing a button on his overalls. Corduroy then goes on an adventure to find his missing button.
Winnie the Pooh is another classic children's book. Winnie the Pooh and his friends Piglet, Tigger, Owl, Kanga, Roo and Eeyore go on whimsical adventures with Christopher Robin. It tells the story of childhood, playing with toys and creating stories. This book is an absolute must-read.
Charlotte's Web is about a little farm pig named Wilbur who everyone believes is making webs, when actually a little spider named Charlotte is behind it all. This spider manages to save the pig's life through this act. The spider uses words like "Some Pig" and "Humble" to persuade the farmer to keep the pig around. You can read this book to younger kids, and older children can read on their own.
After-school youth programs encourage reading and learning
DREAM's after-school youth programs provide academic instruction and tutoring in reading and math. We assist them with their homework and encourage them to stay in school and keep learning. We want them to know the value of education. If you want to help out with any of our programs, contact us today to learn more about them!