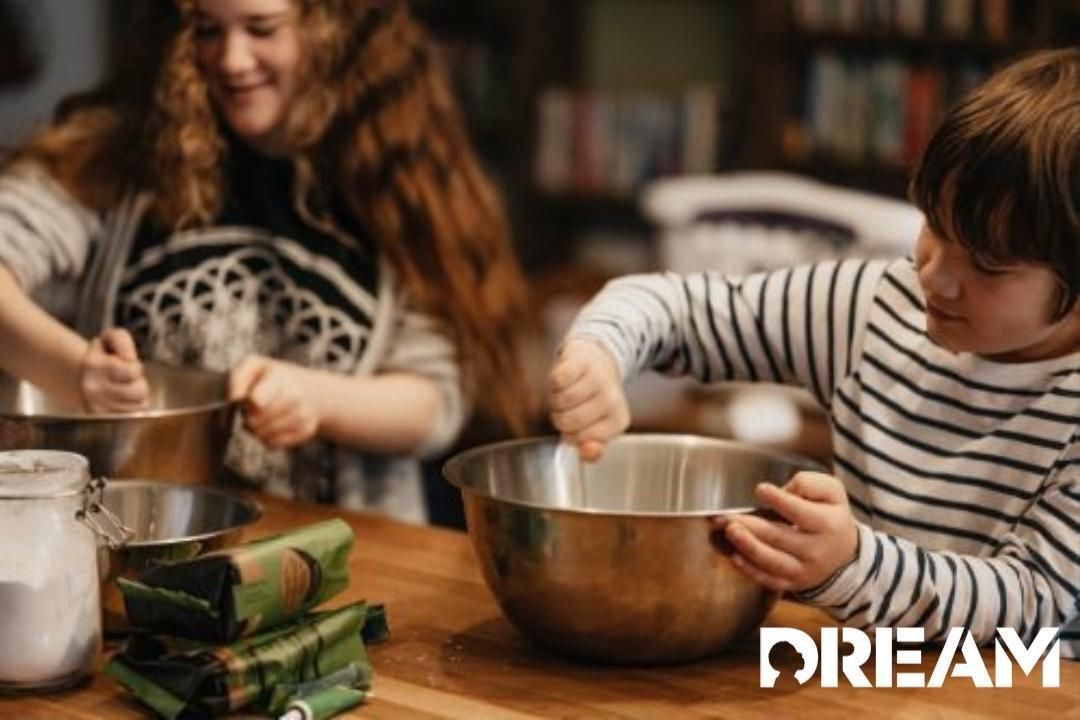 The feeling of motivation begins when we're young, and our life experiences impact how we stay motivated throughout our lives. We all lose motivation at one time or another, and there are many factors that can influence why we may become unmotivated. It's important to know that you cannot force motivation, but you can influence it.
DREAM values helping at-risk children and we want to give them the resources they need to be successful. As we swing back into the school year, you'll want your kids to be motivated enough to do well, whether it be in their schoolwork or an extracurricular activity. Below are some ways you can help keep your children motivated throughout the school year.
Take an interest in their interests
Your kids are more likely to be motivated when they're doing something they love. Discover what your child's interests are, and show them you care. You can use their interests to help build other life skills. For example, if your child likes superheroes, you can supply them with comic books to improve their reading skills. Encourage them to follow their passions. You're sure to learn something new about the world through them, too.
Provide them with opportunities
Once you know what interests your child, you can give them opportunities to show off their skills. If your child is good at spelling, let them take part in a spelling bee. If they want to learn how to play a musical instrument, enroll them in a few lessons to see if they want to continue pursuing it. If they're good at art, find a competition for them to enter their art in. If they're athletic, let them join the local team and attend their games.
Encourage and support them
Let your kid know you believe in them, and celebrate them when they do well. Even if it doesn't seem like it at times, your child does look up to you as a role model and it's important for them to see you care. If your child is acting indifferent, try not to get frustrated with them. They might get upset when you remind them they need to finish their homework before playing video games, but they do need guidelines to grow up and be successful.
Focus on their strengths
Strength-based parenting is when you focus on your child's strengths to help them flourish, without being overly critical and worrisome. Observe their talents and personality traits, and help them cultivate their character. It's all about focusing on building them up, then lending a hand when something goes wrong. You can start by commenting on things they do, whether it be making you laugh or doing their homework without being asked. When they're presented with challenges, they'll look at it from a more positive perspective.
Let them have some control
Your child needs a bit of freedom to be motivated. Let them have some say in what concerns them directly. For example, if you've seen that your child can get their homework done time and time again no matter what, let them do something fun before completing their homework that evening. Negotiation is key to resolving conflicts.
Don't give them a "motivational" talk
This might be the most important part when it comes to motivation. Think back to when you were young and your parents nailed the "motivational" talk on you when you made a mistake. It's likely you didn't enjoy it or listen to anything they said. Despite your best efforts, telling them to give more effort isn't going to work. Instead, ask them what they can do differently and remind them that they'll figure it out.
Join DREAM in helping at risk children become motivated
Throughout the school year, DREAM will be helping at risk children by providing after school programs and mentoring, giving them a safe and nurturing environment. If you're a working parent who's worried about your child being unsupervised until you're off, this is a great opportunity for them to continue to grow and avoid jeopardizing their future. Reach out to us today!