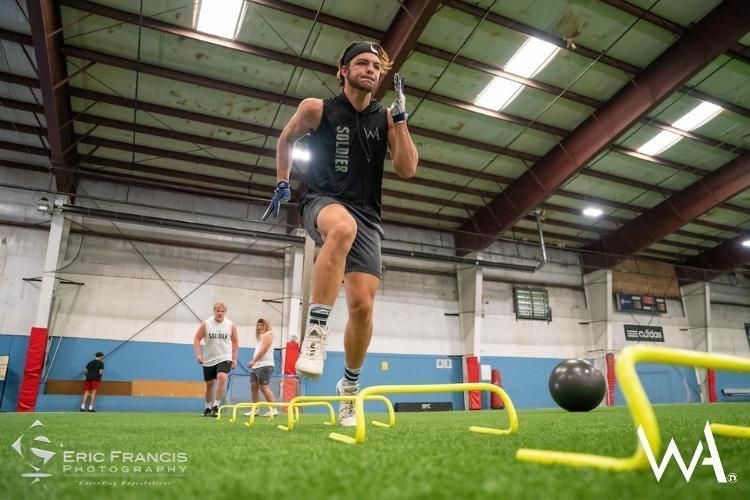 The time is finally here! High school sports start next week, and we are only a couple of weeks away from the start of the school year. This is a very exciting time for fall-sport athletes, as they are able to showcase all the work they put in during the long off-season. However, when school starts up, life will get extremely busy. 
Being a high school student-athlete is not easy. It requires early mornings, late nights and the ability to focus on multiple things at once. Between practices, the school day and nightly homework, it may seem like there's never enough time to get everything done. However, giving 100% effort in both school and sports is what makes student athletes excel. 
At Warren Academy, we offer a variety of training programs for high school student-athletes. We understand how important effort is in both classes and sports, and we also know how much commitment is needed  to excel in both. Below, we go over some tips on how all high school student-athletes can manage and balance their time between school and sports. 
Set goals
The first thing every student-athlete needs to do is set goals. These goals should be focused on both school and sports, and they should include everything you want to accomplish. Whether it's getting a certain GPA, studying a specific amount of hours every day and week or becoming a leader on your team, setting goals will help you stay accountable and organized which will help you accomplish success!
Create and maintain a schedule
To be efficient with your time, it's a good idea to create and maintain a consistent schedule. One of the best ways to do this is by utilizing a calendar or planner. With these, you can map out your entire schedule. Keep track of when you have practice and games, when homework is due, when you have an exam and anything else that might fill your time. A well-kept planner allows athletes to visually see everything they need to get done during the week, and it helps them stay ahead in school!
Make quality sleep a priority
There's no bigger factor in staying on top of things than getting good rest every night. This is certainly true for student-athletes. To perform well in both school and your sport, getting quality sleep each night is incredibly important. Student-athletes should be trying to get at least 8-10 hours of sleep each night. This will help your body recover quicker, as well as keep your mind focused during the school day!
Communicate
Lastly, communication is essential for student-athletes. Through communicating with your teachers, coaches, parents and other peers, you will be able to stay on top of everything you need to get done. During the first week of school, be sure to let your teachers know that you are playing a sport and may be gone on certain days. It's also important to stay in consistent communication with both your coaches and teachers to make sure you are aware and ready for all practices, games, assignments and exams. Lastly, do not hesitate to ask parents, friends or teachers for help. If you need help getting caught up or working ahead, just ask!

As fall sports start up and the school year is just around the corner, now is the time where high school student-athletes should create their game plan for the semester. Be sure to focus on the things mentioned above to effectively manage your time between sports and school!