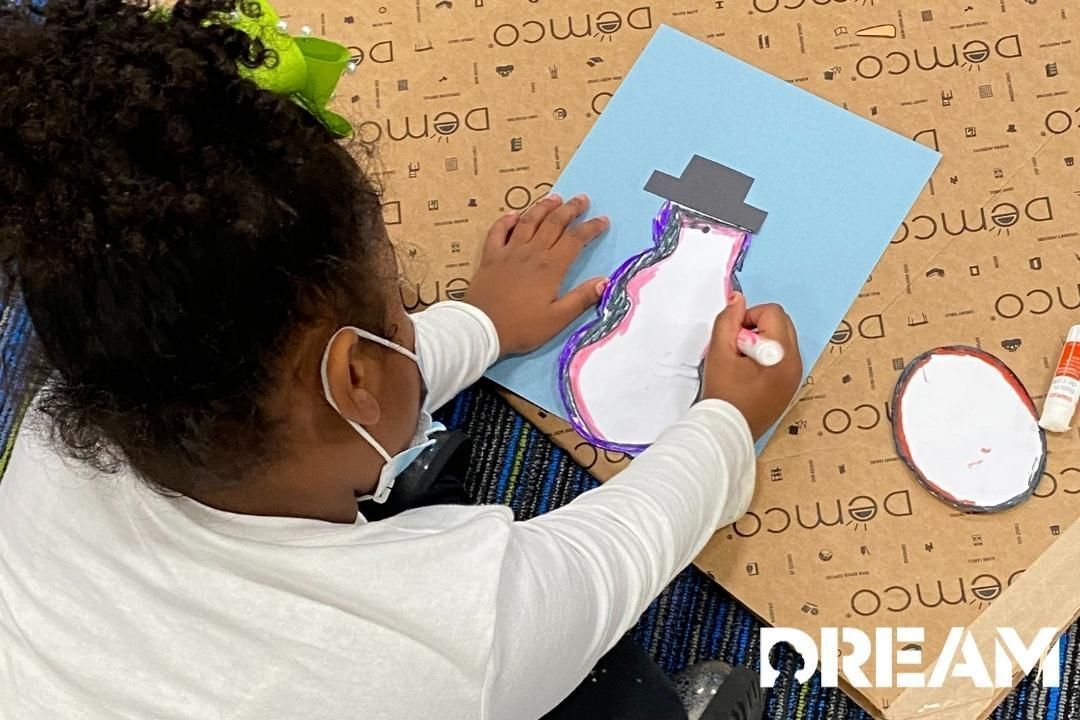 If there's one time of year when it feels great to give back to others, it's the holidays. The giving spirit of the season is magical, but you could miss a chance to volunteer for your favorite organization if their volunteer slots fill up quickly. Now is the time to start considering giving back to the Omaha community!
DREAM is a non-profit organization that offers many youth programs in an effort to support and help at-risk youth grow and develop. Our after school program and youth mentoring programs have helped hundreds of local youth throughout the years. Below, we explain how you can get involved in our community and our organization this coming holiday season!
Support a family in need
The holidays can be an expensive, stressful time for some, so one of the greatest acts of kindness you can do is make life easier for those who need it most. You can support your local families by:
Finding an Angel Tree in your community and providing gifts for a child in need.
Donating grocery store gift cards to organizations that assist families.
Sponsoring a family at a local homeless shelter—you can rally your friends or coworkers to all contribute.
Those who cannot easily leave their homes may face emotional and logistical challenges throughout the busy holidays. Make homebound members of your community feel supported and ease some of their burdens by:
Delivering home-cooked meals or baked goods to your neighbors or a local place of worship.
Creating holiday cards and giving them to nearby medical centers to distribute to residents.
Seeing if your animal shelter has a program that would allow you to bring therapy dogs and cats to hospitals or nursing homes.
Start a new volunteering tradition
As the new year approaches, make a resolution to maintain the giving spirit in your community. The need for volunteers does not go away after the holidays, but interest in volunteering drops significantly in the new year. By continuing to support those in need year-round, you can create true positive change. Extend the goodness of the holidays into the rest of the year by:
Routinely asking a local charity what supplies they need donated.
Fostering a culture of altruism by suggesting ways for coworkers to volunteer individually or in groups.
Keeping a care package with you to give to people you meet who are in need.
Ways to support our organization
At DREAM, we are constantly looking for help from our community. Whether that is becoming a DREAM volunteer or becoming a staff member, your generous help is always appreciated. Here are some easy ways to give back to our organization this holiday season:
The holidays are the best time of the year to give back to others in your community! Please consider giving back to a cause that matters to you this year!

At DREAM, our goal is to help create a brighter future for at-risk youth in our community. To learn more about our mission of helping at-risk youth, visit our website!