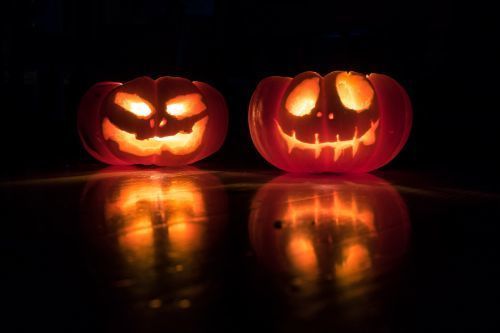 The spooky season is coming to an end before we know it, but that doesn't mean we're over October. Scary doesn't always have to be bad. Instead, use these final weeks as a reminder to do some scary-good deeds and give back to your community. These ideas include no tricks and all treats for everybody involved. It's time to dig deep and look at these scary-good ways that you can give back this month!  
Host a Contest for Good
Consider using the spirit of the season to raise money in an unconventional way. For example, you could host a pumpkin carving contest to raise money for an organization of your choice. Charge a fee to enter (which will be donated), and give away something other than money to the prize winner. There's nothing like a friendly competition to get people involved for a great cause. Likewise, you could host a costume contest and use the same concept. Play to your audience, but most importantly, play for a good cause! 
Donate Warm Clothes
Winter is right around the corner and the seasons are changing quickly. There will be hundreds and thousands of people in need of warmer clothing to survive the winter. Take this as an opportunity to go through your closet and find warm clothes you may have outgrown or no longer need. Hats, mittens, blankets and coats will be needed in every community across the country. 
Deliver 'Treats' to Those in Need 
Halloween is all about the candy, along with the tricks and treats. Consider donating candy to those less fortunate on this holiday so that everybody has a chance to enjoy. You can also take it a step further by volunteering at a soup kitchen or homeless shelter or donating canned goods to your local food bank. While the rush for candy may last one night, the need to feed those who are hungry lasts year-round. Use this as a reminder to lend a hand. 
Host a Haunted House
Putting together a haunted house may seem like it's not a way to give back, but that's far from the truth. You can put on your scariest costume, gather up your friends and charge a free-will donation to enter. This takes fundraising to a scary-new level! Spread the word in your neighborhood by distributing fliers and recruiting friends to help. This is one way to truly put the "fun" in fundraising! 
Go Trick or Treating for Good
Yes, trick or treating is largely for the kids to get their sugar rush. However, you can put a twist on this by "trick or treating" to those in need. Find those in need throughout your community where you can lend a hand at odd jobs or requests. Maybe this includes grocery shopping for those who aren't able or cleaning gutters for an elderly neighbor. Go door-to-door trick or treating where the only treat is that you're helping by doing acts of kindness!
October is on its way out, but you still have time to do good this month. Use these ideas to spark your own fun. Who knows—you may come up with your own scary-good idea that gives back to your neighbors and your community!