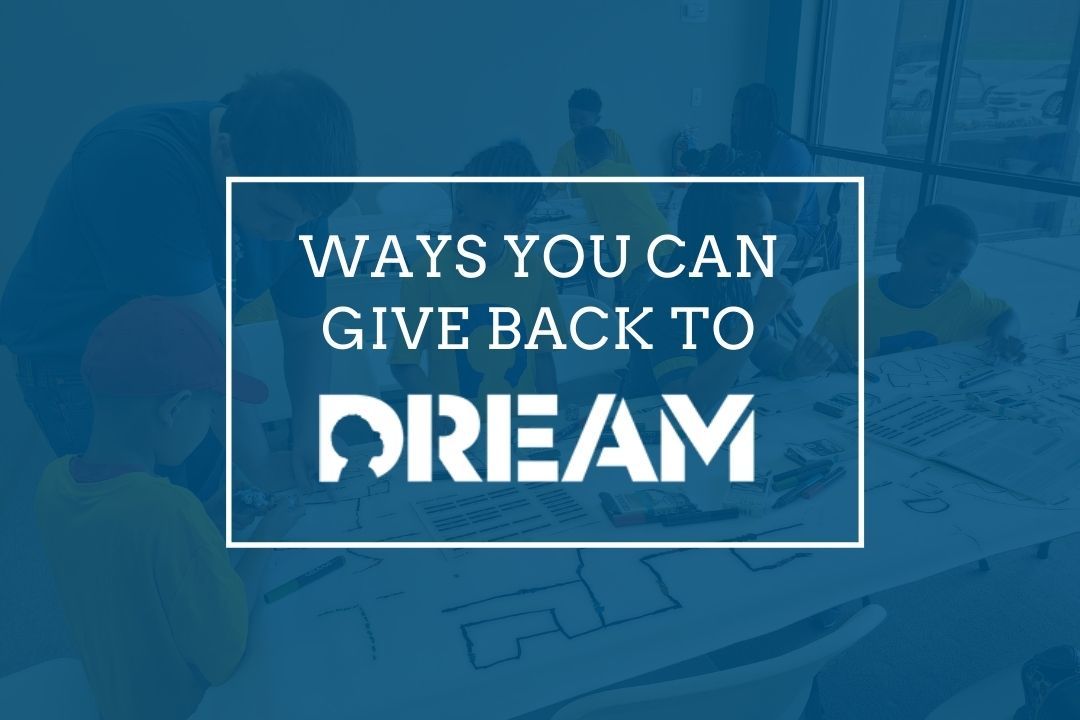 For 15 years, DREAM (Developing Relationships through Education, Athletics and Mentoring) has had one goal: helping at risk children by providing support and encouragement through our youth programs. At DREAM, we offer youth athletic, mentoring and after school programs to expand the opportunities and experiences of many youth in our community. Our hard work has impacted the lives of many of our students.
As a non-profit organization, we are always seeking help from everyone wants to help us continue making a difference throughout the Omaha community.  There are many ways in which you can support our organization! Learn how you can help us make a lasting difference!
Hy-Vee Reusable Bag Program
DREAM has been selected for the Hy-Vee reusable red bag program! Starting next month, for every red reusable bag purchased at the Hy-Vee located at 10808 Fort Street, our organization will receive a $1 donation! Each red bag can be purchased for $2.50 and helps Hy-Vee reduce their use of plastic and paper bags! Help make a difference in our environment the entire month of November!
Amazon Smile
Holiday season is approaching fast and will be here before we know it! As you begin purchasing holiday gifts or any other purchases online via Amazon, consider using Amazon Smile instead! Amazon Smile allows you to purchase exactly what you would have on the Amazon website, while donating to an organization you choose at no additional costs for you! The next time you shop on Amazon, visit smile.amazon.com and select our organization at checkout! DREAM will receive a portion of your purchase! 
Volunteer with us!
Have you been looking for somewhere to volunteer in the Omaha area? DREAM is constantly looking for more volunteers to help out with our programs and events! You can volunteer at DREAM in many ways, including:
Joining our after school program team
Joining our group mentoring team
Joining our tutoring team
Joining our summer program team
Joining our event support team
And more!
To sign up for a volunteering opportunity, please visit our website and fill out this following form!
Donations
Lastly, the monetary contribution from the entire Omaha community helps us provide our students with the needed resources and help! Your generous gift, no matter the size, will be put to use to help the most youth in the most effective way possible. Whether it's a small donation, a corporate partnership or sponsoring a DREAM event, your generous support is greatly appreciated! 

The impact we make on the lives of many youths in our community wouldn't be possible without the endless help we receive. As we continue to strive in helping at risk children develop the skills and receive the support they need, we are so thankful for the many people who support our organization and make this all possible. To learn more about getting involved in our mission of helping at risk children, or to learn more about what we do, please visit our website today