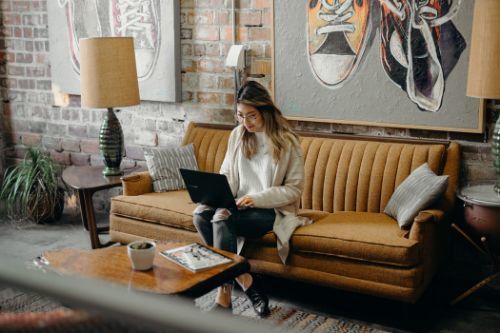 The world right now is a confusing place. While we may be coming out on the other side of a global pandemic, we still have a long way to go. Some are vaccinated, some are not. Some feel comfortable not wearing a mask in public and others aren't ready to leave the house just yet. Luckily, no matter your comfort level or lifestyle, there are ways you can give back and do good both virtually and in person. Read on to see how some things have changed, others have stayed the same and how that means more options to do good in the world.
Volunteering
Good old-fashioned volunteering involves showing up to your favorite organization on a given day and offering to help in any way possible. However, the pandemic has made volunteering in-person uncomfortable for many. Luckily, organizations adapted as best as they could during lockdown. 
Many organizations found ways for volunteers to virtually give back in ways that weren't possible pre-pandemic and many nonprofits will continue these efforts long after lockdown has ended. Can't make it there on time? No worries! See if there are opportunities to continue giving back from home. If you are ready to go back to in-person volunteering, make sure to schedule ahead of time, giving you time to take all of the proper safety measures required by the organization.
Donating 
The way you donate most likely hasn't changed much, but there are some minor nuances that have emerged as a result of the pandemic. Many organizations that did not offer easy online donation options have either added options, or revamped their offerings, making it easier to give. Plus, many organizations offer recurring options so you can set up a giving pledge as easy as your streaming subscription. If you prefer to drop-off a check in-person each month so you can see the team and catch up, make sure the nonprofit is allowing donors to stop by. 
Fundraising Events
Fundraising of the future may look vastly different than events of the past. While fundraising events were once an exclusive event, the pandemic forced many to transform into an online-only soiree. Now, the future of fundraising events and how they're held is unclear.
What this could mean for the future is that organizations can provide more "seats at the table," so to speak. Many organizations could open up to an online and offline event structure to accommodate those far away or those who are not comfortable venturing out into the world just yet. The good news is that whatever your comfort level, there will be options for you moving forward!
While the future is uncertain, mankind remains resilient. We've learned to adapt to a "new normal" and are slowly making our way back to activities that we set aside for more than a year. A lot has changed, and some of the new techniques and processes surrounding fundraisers, volunteering and fundraising are here to stay. That means more options for you to get out there and give back!