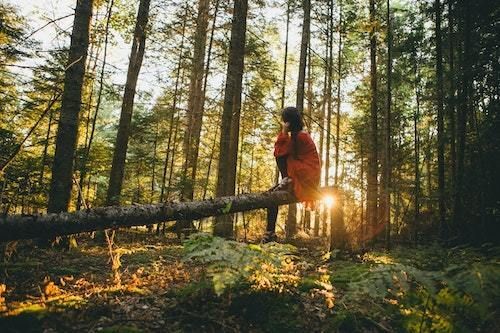 We only get one lifetime to make the world a better place than we left it, and April is the perfect reminder. That's because every April 22nd is recognized globally as Earth Day. It's an annual day recognizing the fight against climate change and promoting environmental protection.
As the official Earth Day site states, "As the world returns to normal, we can't go back to business as usual." While quarantine and work from home orders have been hard on us all, there was one thing that seemed to improve: the environment. 
Across the world, air quality improved and carbon dioxide emissions went down. Now that the world is showing signs of getting back to a sense of "normalcy," use this Earth Day as a reminder that when we all work together, we can make a difference. Check out the ways you can get involved below by educating, acting and giving this Earth Day with the theme Restore Our Earth™.
1. Educate
One of the best ways to arm yourself to do more good in the world is to educate yourself on the issues at hand. Use Earth Day to explore what causes exist to help our environment. From climate change to recycling and more, there are ample ways you can give back to your community and, in turn, the world.
They say it takes a village, so once you feel that you're well versed in helping to Restore Our Earth™, it's time to help those around you better understand how they can make a difference. Use your passion for the cause to fuel their passion. Talk to family and friends about how you can make a difference together.
2. Act
While thinking about the cause is a great start, it's action that will truly make a difference. Every cause starts with one person who stood up to make a difference. What starts as one small gesture has the potential to turn into a movement. Before you think about being just one person, consider the fact that every movement started with a single voice.
Consider volunteering your time to help clean up your community. Or, gather some friends to find a local organization where you could volunteer your time. You'll feel great knowing that you're contributing to leaving the world a better place than you found it.
 
3. Give
If you're able, consider giving back to causes striving to make a difference in the environmental landscape. Even a small donation helps add up to make a big impact. Consider setting up a plan to give back monthly and continue to contribute year-round! 
If you aren't able to monetarily give at this time, consider using your voice to help fundraise for an organization committed to the cause. Many organizations can use help calling current donors or cultivating new donors. Lend your voice to help raise funds for the cause. 
Join in on the movement to make our planet a better place! Visit EarthDay.org for more information and to find an event near you for this April 22nd, 2021.