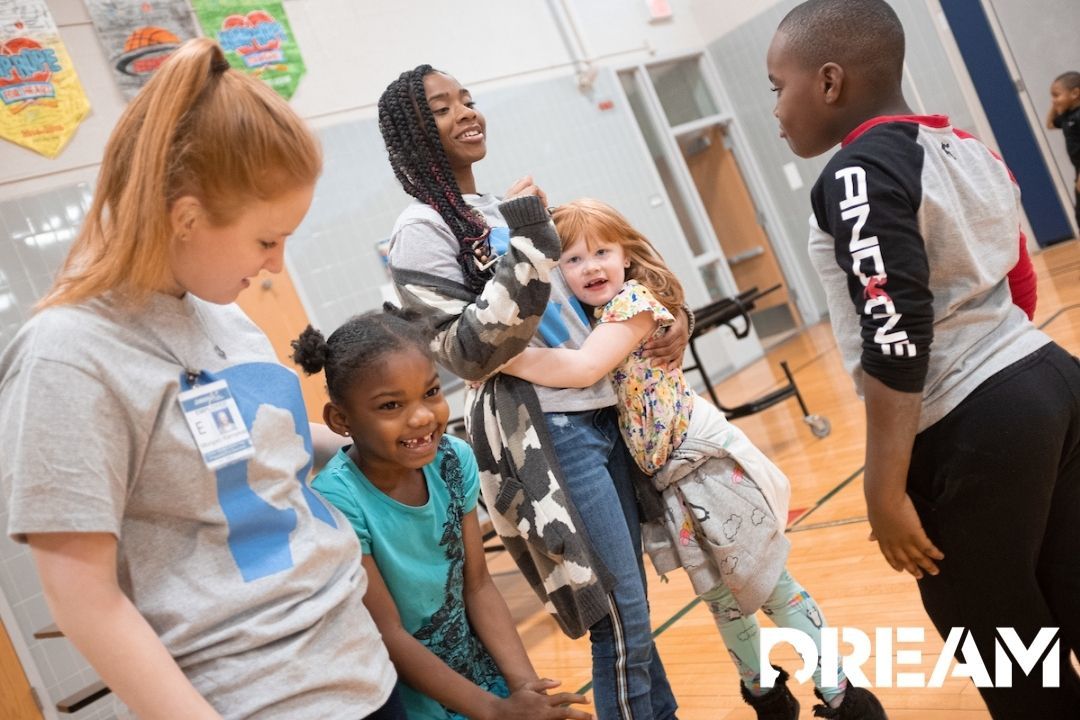 Although it may not seem like it, the time students spend after school matters tremendously, especially for at-risk youth. When school gets out and parents are still at work, unsupervised children are more likely to experiment with drugs and alcohol. This is one reason why after-school programs are so beneficial for unsupervised children. Supervised activities help keep at-risk youth out of trouble, as well as help them grow and develop as individuals. 
At DREAM, we offer after-school programs at many schools in Omaha, Neb. Our programs are designed to give students a helping hand and a safe place to learn and have fun after school. Below are some of the ways after-school programs are making a lasting difference in our community!
Academic achievement
Today, over 10 million students in the United States benefit from some form of after-school program. Research has shown that students who are involved with after-school programs are attending school more regularly, and are improving their test scores and overall grades in core subjects. Students involved with after-school programs like ours at DREAM also learn new skills, improve their attitude and build academic confidence within themselves. 
Improve social skills
Another way after school programs make a difference in the life of at-risk youth is that it helps improve the social skills of the students. After-school programs put great emphasis on cooperation, support and respect. These are all attributes children need to adopt as they are all great social skills to have. This also promotes healthy conversations which will help children become more comfortable to start a conversation as they grow older. 
Health and wellness
Many after school programs also focus on providing fun activities for their students. At DREAM, we incorporate many activities that allow our students to get active. According to the CDC, children should be getting at least an hour of physical activity each day. Instead of having children go home, sit on the couch and turn on the TV, after school programs give students many opportunities to get active, play sports and ultimately have fun! 
Provides safety and supervision
Lastly, one of the best benefits of after school programs is that they give at-risk youth the supervision and safety that they need. Many parents are not able to take off work and pick their children up from school. Rather than letting children go home unsupervised, after-school programs help keep students busy after school, encourage and help them do their homework, and ultimately keeps them from engaging in risky behavior. 
 
After-school programs are much more than an effort to help children improve their grades. After-school programs allow for students to grow as individuals, stay out of trouble, improve their academics, practice new skills and fall in love with new interests. The time after school is essential for the growth of every student, and after-school programs provide a safe and fun environment for at-risk students to learn the keys to success. 


At DREAM, our after-school programs provide students with a safe and nurturing environment to go to after the school day. To learn more about our after-school program, visit our website or contact us today!