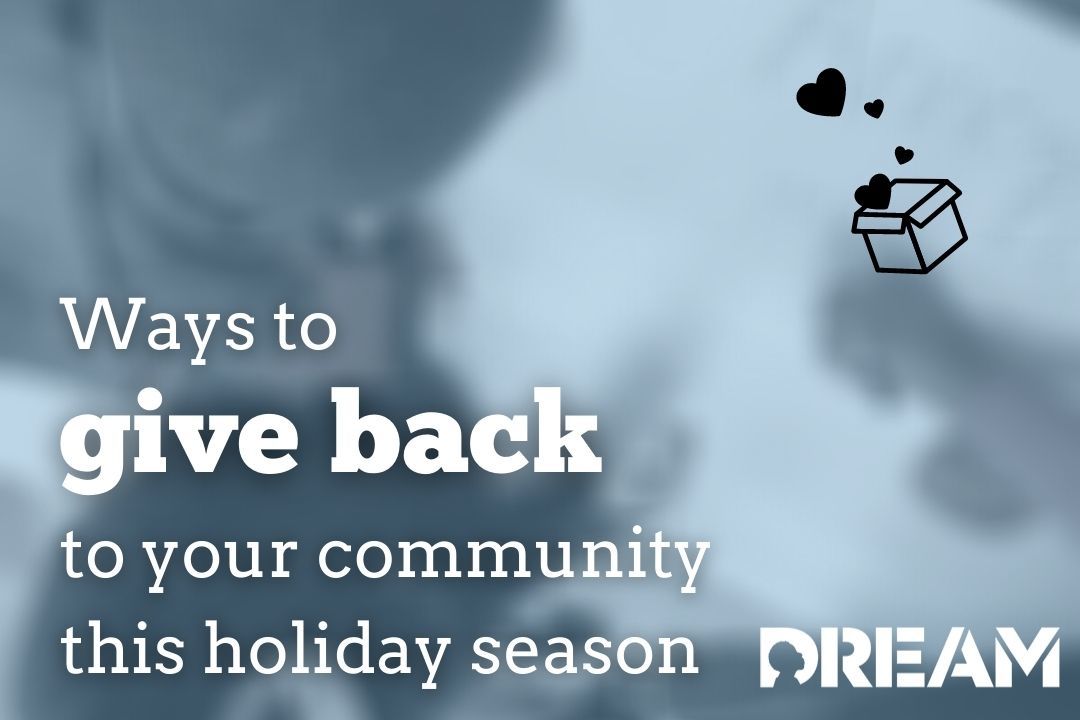 Thanksgiving has passed and Christmas will be here before we know it; the Holiday season is here! The Holiday season is generally a time to give back to your community and help many who are in need. This is especially important this year, as 2020 has made life much more complicated. 
At DREAM, we offer youth mentoring and after school programs with a mission of helping at risk youth in our community. As a non-profit organization, we understand how important community giving and involvement is, and how big of an impact it truly makes. Here are some tips and ways to give back to your community this holiday season! 
Volunteer at a homeless shelter
A great way to get involved and impact your community is by helping out and volunteering at a homeless shelter. Homeless shelters get flooded during the holidays, and especially during the winter months. Taking even a few hours of your time to help these shelters out will make a huge impact! Here is a list of homeless shelters in the Omaha community to help out at! 
Donate toys
During the holiday's many families are not able to buy their children presents and toys, which is why toy donations are a great way to give back this time of year! There are many different organizations in Omaha who are currently offering toy drives, including the Salvation Army, Toys for Tots, and Children's Hospital! 
Donate food and clothing 
Another way to give back to your community during the holidays is by donating clothing and food! There are many people in need of warmer clothes for winter, as well as food for their families. So clean out your closet and your pantry and consider donating the things you do not use! There are many food and clothing drives all over Omaha, including the Salvation Army and the Food Bank for the Heartland! 
Monetary donations
There is always a need for monetary donations across many different organizations! During the holidays it's a great idea to think about spending a little extra on donating to an organization that means a lot to you and your family!
Get out and volunteer
A way you can always make an impact in your community all year long is by volunteering! Many organizations are in need of volunteers right now, and would really appreciate a helping hand! If you are at all interested in getting involved and volunteering at DREAM, click here! 
 Be creative
There are many different ways in which you can get involved and give back to your community, even online! Consider creating an online fundraiser, or donating to different charities when purchasing items through Amazon Smile or eBay!
Everyone should strive to give back to their community in some shape or form during the holidays. Whether it's a financial donation or volunteering at your local homeless shelter, getting involved is a way of helping at risk youth! Consider all of these ways of giving as we progress through this Holiday season and into a new year! 
At DREAM, our non-profit organization works hard in helping at risk youth stay out of trouble and be as successful as they can. Visit our website today to learn how you can get involved with our organization, and ultimately make an impact in our community.