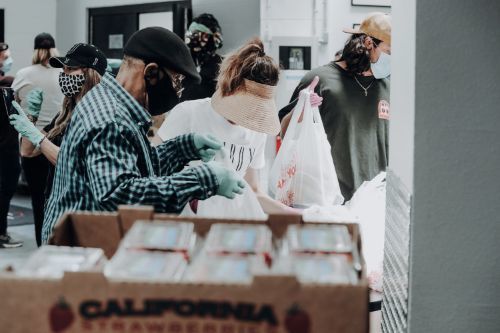 The holidays are drawing near, which means one of the biggest giving seasons of the year. For nonprofit organizations around the world, year-end giving is a major boost to help reach giving goals. Now more than ever, your donation could mean the world to an organization in need. Just as important as it is to give, it's equally important to ensure you're giving to the right organization. Check out these five steps to help narrow your choices.
1. Pick a Cause You Care About
Sure, you could pick any cause to hand over your hard earned dollars and walk away, knowing you did a great thing. However, it'll mean more to you when the cause carries personal meaning. Consider the life events you've been through, or the causes that have affected your loved ones. Or, maybe you simply have an interest in a certain type of nonprofit for no reason other than it sounds appealing. Whatever the cause you choose, you'll be further invested when your heartstrings are tied to the donation.
2. Find an Organization in Need
Once you've found the cause, it's time to consider whether you are interested in supporting locally, nationally or internationally. Ask your friends about any organizations they've supported that could fit your interests. While all organizations could use more support, some may be in more dire need than others. Make sure to look into the organization's social media channels and public communications to see how they're talking about giving to help inform your decision.
 
3. Research the Nonprofit's Legitimacy
Unfortunately not every organization out there is interested in helping to make the world a better place. Before you give your gift, ensure that the organization is legitimate. Luckily in the 21st century we have tools at our fingertips to further research. Check out resources such as the IRS's Tax Exempt Organization Search or Charity Navigator. In this digital age, you could even use reviews on Google or Facebook to help supplement the organization's credibility. 
4. Look Into the Org's Spending
Now that you know you're giving to a legitimate organization, it's important to find out where exactly your dollars will be going. You should be able to do a search for spending for the 501(c)(3). While it's important that the staff and administration are paid fairly, you should also be able to see how the money that has been donated is being used. Ensure you feel comfortable with your money supporting the type of spending you see happening at the organization.
 
5. Give Your Donation (And More)
Drumroll, please—it's time for the best part! You've done the research, you've found the organization, and you've ensured your money is going to somewhere you care about. Now is the time to make your donation. While you could make a one-time donation online, it would be even more beneficial to talk with a professional from the nonprofit of your choice about your intentions and involvement. Even if this is a one-time donation, you can explore ways to give back and get involved in the future. Volunteering or helping to spread the word about your newfound cause will help the nonprofit go a long way.
Now that you've put in the research, this could be the beginning of a lifelong connection. Build the relationship through future donations, spreading the word about the good work the organization is doing or recruiting other supporters. Now you can sit back for a moment and reflect on how much goodwill your donation pushed out into the world.