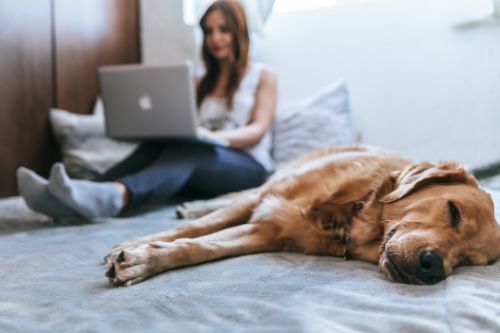 Who knew that making a difference in the world could be as easy as wi-fi and your own couch? Leave it to the world of do-gooders to find ways to volunteer, even in the midst of a global pandemic! 
Just because you may not be able to be there in person doesn't mean you can't be there in spirit with your time and resources. Virtual opportunities are just as important as the tasks you may have been doing pre-pandemic. Check out these four ways you can help do more good without ever leaving your house.
1. Find Organizations in (Virtual) Need
By starting with a simple search, you might be surprised at how many organizations are getting creative and looking for virtual help. Start with a simple online search. You'll find many causes offering opportunities to volunteer remotely, including VolunteerMatch.org, United Nations Volunteers, and DoSomething.org.
The magic of virtual volunteerism is that you could start close to home with a local organization in need, or you could use this as an opportunity to seek out an organization you're passionate about that operates across the world! It doesn't matter which you prefer, because the world of virtual volunteerism is endless. 
2. Offer Your Talents
Virtual volunteering may force you to rethink how you are best able to volunteer. Think about what other talents you may have that are untapped. Many organizations need help writing, researching, or doing other virtual tasks that you might not think about as the 'normal' volunteerism. However, these tasks are just as important as showing up in-person. Don't be afraid to think outside the box, or to try something new. You will get better with practice! 
3. Spread the Word
Word of mouth is a time-trusted technique for marketing. Why? People trust people they know. So when you've found that organization that you're passionate about, involve your friends or loved ones. Consider virtually volunteering together, or simply sharing the experience that you have had with the organization. Sometimes the biggest help you can offer is to share your passion with people, which could ignite a spark for their passion.
4. Consider Giving or Calling for Gifts
These are hard times for many. If you're short on time but have some extra money to give, consider helping out organizations that may be struggling. If you don't have money to give, but still want to help raise funds for an organization, ask about getting connected with an organization's fundraising team. Many 501(c)(3) orgs may need help following up with past donors or securing new ones. This can all be done through calling, emailing or even texting.