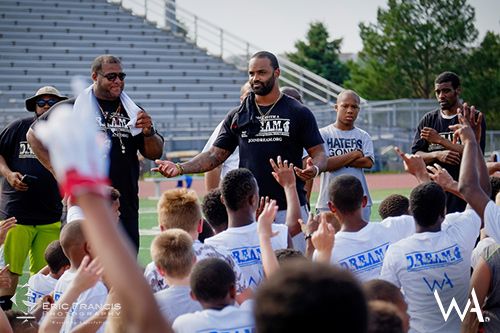 Warren Academy has worked with teams of all ages, from youth to professional and every level in between. Our customized team training programs are specifically tailored around your program's off season, pre season or in season needs.
We work with your staff to develop a training plan for your team's immediate needs. Our program will not only support and develop the individual athlete, we will help develop the TEAM'S ability to work together and compete at a high level.
There's a lot to be said about the phrase, "There is strength in numbers." Having that team training environment and support system will allow for a hefty payoff. Today, we'll explore some of those major benefits.
Accountability
While it may be one of the most obvious results, accountability with like-minded people happens to be one of the most beneficial results of team training. Having a group of people who will follow the same training plan can help to keep you accountable in both your workouts and goals.
Having the support of a team behind you in your health and fitness goals often correlates with your workout buddies. It's important to have someone or a group to meet you at the gym. This will not only get you there more often, but it will also get you there on time. Punctuality becomes a major factor when it comes to team training. When one teammate is late, the whole team is late.
Stop the excuses!
No more excuses! There are about a million and one excuses that we can all come up with as to why we don't want to go to the gym.By instilling team training, these excuses will quickly drop and the desire to make less of them becomes more frequent.
Encouragement
Encouragement can keep a team moving. Sometimes we all need a little bit more encouragement to stay motivated. If you've ever been on any sort of sporting team, you'll remember that the power behind team training encouragement is strong and can really energize a team.
Motivation
Team training is all about motivation. We've all experienced those times in our fitness journey when we have wanted to give up. The demand is too hard, the time we have available is pressing or school and work project gets in the way and we quit. Having a team support system behind you will allow teams to get over that roadblock and move in the right direction.
DREAM, one of the Midwest's well-known youth mentoring organizations, provides life-changing and life-enriching experiences to at-risk youth through mentoring and after-school programs in Omaha, Nebraska, and Springfield, Missouri. Their proven approach puts children in a comfortable setting where they're encouraged to discuss openly, learn, and grow as individuals. Are you interested in getting involved with DREAM? Contact us today.