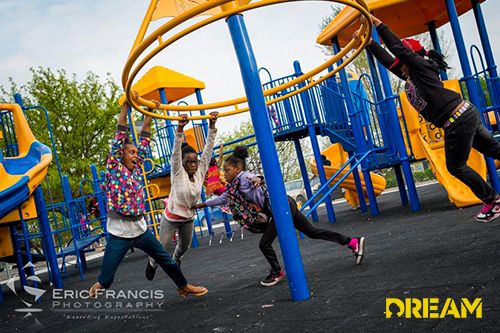 On March 11th, 2019 the Trump administration released its fiscal year 2020 full budget proposal.  The full budget represents the President's vision for how Congress should spend federal funds for the fiscal year that begins October 1st, 2019.
For the third year in a row there is a proposal to eliminate the 21st Century Community Learning Centers initiative, which funds local after-school and summer learning programs in all 50 states and the U.S. territories. Elimination of those funds for local programs would impact the 1.7 million children and families who stand to lose access to after-school programs as a result.
This blog is not meant to be political or lean in the direction of one political party or the other. The intention of this  blog is to show the importance of after-school programs and how beneficial they are to your local community.
In an age when both parents commonly work, or single parents must be away from home when their children get out of school, the need to provide activities for kids after-school has increased.
After-school programs are organized activities for children which take place after-school, but before the normal workday is over. Finding quality child care for their kids during this time of day can be taxing for parents.
With the rising cost of child care and the limited supply of quality providers, parents may find it challenging to find care for their children for such a short period of time each day.
Even if a suitable provider is available, transporting a child from school to after-school care can be difficult. When children attend an after-school program at their school, the care can be free or available at a reduced rate, taking financial pressure off parents.
When young students enjoy an activity, they want to do everything they can to make sure the can continue doing it. After-school programs are a great advantage to monitoring your child's academic performance and ensuring they have the proper grades to continue with their program. This way, the programs become a privilege rather than just something they have to do.
Most kids cannot wait to get out of school. They look forward to going to their after-school program to have fun. If kids have something to look forward to after-school, they will often improve their classroom behavior to make sure they don't miss out on a fun activity or field trip.
Finally, many kids leave school every afternoon and have nowhere to go, which may leave them wondering the street and possibly getting into trouble. After-school hours are the peak time for juvenile crimes and risky behavior, including alcohol and drug use.
Children and teens who do not spend any time in after-school activities are 49 percent more likely to have used drugs and 37 percent more likely to become a teen parent.
After-school programs help kids feel safe, like they belong, improve self-confidence and self esteem. As kids move through middle school and high school, they gain leadership skills through after-school groups such as student council, the school yearbook staff, future business leaders or speech and debate tournaments, among many others.
If given the opportunity to help choose after-school programs, kids are more vested in the activities. Experimenting with a variety of options to find a good fit and continuing to seek out new opportunities as children mature allows for greater success. Although the coordination of after-school programs requires intentional effort, the encompassing benefits reach far beyond the endeavors.
Help us save after school programs in Nebraska by contacting our representatives Don Bacon, Senator Deb Fischer and Senator Ben Sasse.

DREAM, one of the Midwest's well-known youth mentoring organizations, provides life-changing and life-enriching experiences to at-risk youth through mentoring and after-school programs in Omaha, Nebraska, and Springfield, Missouri. Their proven approach puts children in a comfortable setting where they're encouraged to discuss openly, learn, and grow as individuals. Are you interested in getting involved with DREAM? Contact us today.