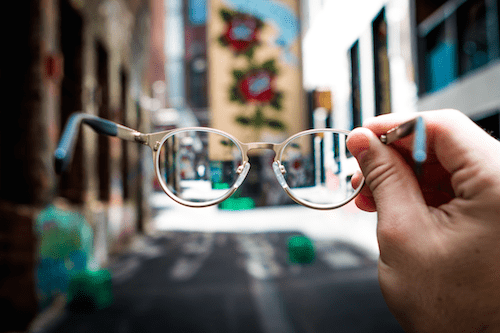 Have you ever heard the phrase, "Walk a mile in someone else's shoes"? Of course you have! While no one knows who said it first, the intention behind the saying remains: before you judge someone else, empathize with them. Empathy can be difficult to pin down. While many people consider it synonymous with sympathy, the two words are actually very distinct. Though sympathy refers to feeling compassion for someone, empathy goes deeper into actually experiencing someone else's feelings. As Walt Whitman said, "I do not ask a wounded person how he feels, I myself become the wounded person." 
In today's day and age, true empathy seems to be few and far between. People argue, fight and yell at one another, oftentimes because they simply cannot understand the other side. However, there are ways we can challenge ourselves to grow in empathy. If you want to learn more, check out these tips for how to cultivate more empathy for others. 
Listen.
The first (and most valuable) step for empathy is listening. More often than not, we forget to listen to the other side, frankly because we're too busy preparing our own argument. Instead, focus on actively listening to what other people have to say. Listen with your ears (what is said), your eyes (what their body language does) and your heart (how the other person feels). Carefully set aside your own agenda, opinion and thoughts while actively listening. Be fully present in the conversation and genuinely soak in the other person's words.
Validate.
Once you have listened entirely to what the person has to say, and they have fully finished their thoughts, validate their perspective. This doesn't mean you must agree with their opinion, but it does mean you must acknowledge it. More than likely, they have good reasons to hold that opinion, so you can at least validate them in their experiences. Thank them for their input, show appreciation for their perspective and validate their opinion.
Examine.
Now that you've listened and validated the other person, be sure to examine your attitude. Sometimes empathy can be challenging because our attitude holds us back. Even if we want to listen to the other side, we might still feel bitterness, annoyance or even animosity towards them. Are you more concerned with being right and getting your way, or with finding a mutual solution and building a new relationship? Critically examine your own attitude as you enter the situation and consider how you can shift your perspective to be more open towards others.
Question.
Questions are crucial to an empathetic conversation. Whether your loved one is hurting or you disagree with someone, questions matter. Try to ask questions of the other person before offering up your advice or even presenting your argument. Why do they think that? What experiences have shaped their life? What makes them feel that way? Questions like these are a simple way to start a meaningful conversation, gain insight and truly understand where the other person is coming from.
Walk.
Finally, walk a mile in someone else's shoes. While this might not be physically possible, you can still try new experiences or envision yourself in their life. For instance, make a new friend who doesn't look like you, visit a different part of town or try out a new place of worship, store or community center. If these options aren't available, then read books by different authors, watch unique films and listen to music by people you've never heard of before. Branch out and try something new in order to expand your comfort zone and gain more empathy for others.
Empathy can be difficult to define, and even more difficult to experience. However, there are ways to grow your empathy and build relationships with new people. Keep these tips in mind if you want to cultivate more empathy for others, and see how your life flourishes.