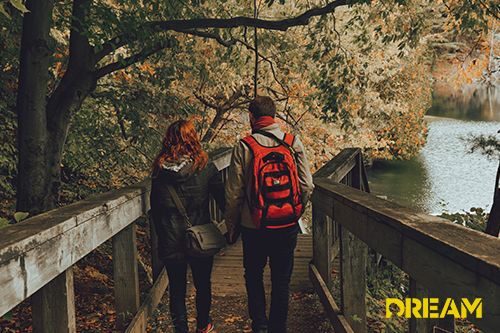 As your teen enters high school, gets a driver's license and passes other teenage milestones, you might ask yourself, when is the right time to allow my child to date? Parents often worry about their child's first relationship or their child entering the world of dating, but romantic teen relationships occur. An expert shares advice to help prepare you and your child for dating and forming healthy relationships.
Even before a teen starts dating, parents should have conversations about what behavior is appropriate on a date base on the teen's culture, religion and family values. During conversations, you may want to cover topics such as:
Appropriate dating behaviors
How to handle disagreements with partners
How to communicate your feelings and needs clearly
What physical behavior is appropriate and healthy, and why
Parents can use media, like news stories or movies as a jumping off point for a discussion. For example, if you child watches a tv show that features a relationship, you can use that to show and discuss what behavior is right or wrong.
One of the biggest mistakes a parent can make is not discussing relationships with teens. If you don't want your teen to date, you should have a conversation with them about why they can't become involved in a relationship yet.
It's important for parents to watch out for signs of an unhealthy relationship in their teen. Parents should talk with teens about their relationships if they:
Stop participating in hobbies or activities they enjoy
Seem more anxious or irritable
Have to ask permission from their significant other to do something
Constantly check in with their significant other
Apologize frequently to their significant other
If you are worried your teen is an unhealthy relationship, ask him or her if they are comfortable talking with you about the relationship and sharing with you how things are going. If your teen doesn't want to talk to you about the relationship, he or she may be willing to talk to their pediatrician or an adolescent medicine physician that specializes in teen health.
DREAM, one of the Midwest's well-known youth mentoring organizations, provides life-changing and life-enriching experiences to at-risk youth through mentoring and after-school programs in Omaha, Nebraska, and Springfield, Missouri. Their proven approach puts children in a comfortable setting where they're encouraged to discuss openly, learn, and grow as individuals. Are you interested in getting involved with DREAM? Contact us today.