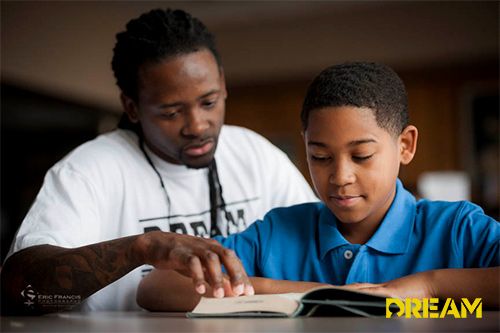 Teaching your kids to save money
Given how important financial skills are to navigating life, it's surprising that our schools don't teach children more about money. As a parent, however, you can teach your child important financial lessons, and you should. Your child will be faced with many financial decisions throughout their life.
It's up to you to ensure they're prepared to face them intelligently. For example, in high school, he'll be tempted to take out student loans. In college, he'll be bombarded with credit card offers. By instilling strong financial habits early on, your child will be prepared to conquer common challenges as he gets closer to adulthood.
Pretend to spend
When your kids are in elementary school, set up a fake store or restaurant at home. Give them a certain amount of fake money and create scenarios, like buy five items with your money or buy three meals for less than $20. By learning how transactions work in a safe environment, they'll understand them better in the real world.
It's can be a game
Kids are often drawn to competition, so make saving money a game. Challenge them to save a designated amount each month. If they do it, they win a bonus from you. If they don't, they don't get anything extra. You can also add other incentives, like going to a movie or buying a new pair of shoes — whatever makes your kid motivated to win.
Yard sales are a great place for children to see what it's like to sell something. They can help before the event with pricing the goods and deciding what they want to sell. Allow them to help negotiate and collect money, and this will teach them how to make change quickly, market their goods, and feel confident in their abilities.
Match savings
Just like your employer matches your 401k contributions, match whatever your child saves. This can work for big purchases like a car or laptop, and will help them value their gift, and appreciate how long it takes to save for a big-ticket item.
Spending money
Giving kids an allowance can help them learn how good it feels to buy something they really want. For example, if you're going on a family vacation or big trip, let them know they'll be responsible for their own souvenirs. It will cut down on them asking you to buy something, and it will teach them the value of buying things for themselves. Plus, it'll make those decisions feel more real if they are making purchases using their own money.

DREAM, one of the Midwest's well-known youth mentoring organizations, provides life-changing and life-enriching experiences to at-risk youth through mentoring and after-school programs in Omaha, Nebraska, and Springfield, Missouri. Their proven approach puts children in a comfortable setting where they're encouraged to discuss openly, learn, and grow as individuals. Are you interested in getting involved with DREAM? Contact us today.