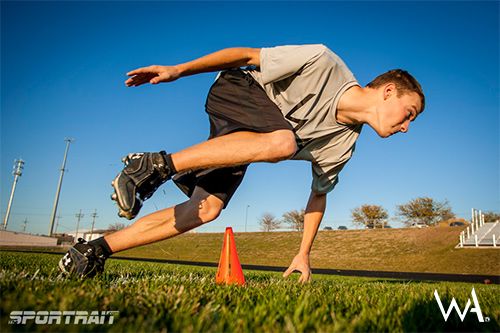 No one ever said that being a parent is easy, but being the parent of a student-athlete can present its own challenges, making free time rare and days stressful.
The daily grind can include driving to practices, washing uniforms, watching grades, traveling for games, managing expenses, maintaining equipment, dealing with injuries, attending fundraisers and searching for colleges, amongst other things. So what do you do with all that stress?
One of the greatest benefits of playing sports in high school is that it's a perfect opportunity for young adults to take on more responsibility and establish a little more independence. In fact, when it comes to recruiting, college coaches love to see student-athletes who demonstrate they can stand on their own two feet and are not overly reliant on mom and dad.
For some student-athletes it's not size, grades or talent that keeps them from playing at the college level, it's that they didn't know enough about how the recruiting process works. The more you understand how recruiting works, the variety of opportunities that are available and your child's goals, the easier it is to put a plan in place that will lead to a college roster spot.
Don't underestimate the power of a little more music in your day. Music can be a quick mood changer and stress reducer. Tune in when you first wake up, are fighting traffic or dealing with pre-game anticipation. Try creating a playlist of the music that offers you a calming break from the daily noise and distraction.
Lastly, take a minute to breathe. Many parents tend to feel that there aren't enough hours in the day. That often leads to running marathon days like they are a sprint. So just take some time out of your day to take a few deep and mindful breaths and shake off some of that stress.
DREAM, one of the Midwest's well-known youth mentoring organizations, provides life-changing and life-enriching experiences to at-risk youth through mentoring and after-school programs in Omaha, Nebraska, and Springfield, Missouri. Their proven approach puts children in a comfortable setting where they're encouraged to discuss openly, learn, and grow as individuals. Are you interested in getting involved with DREAM? Contact us today.