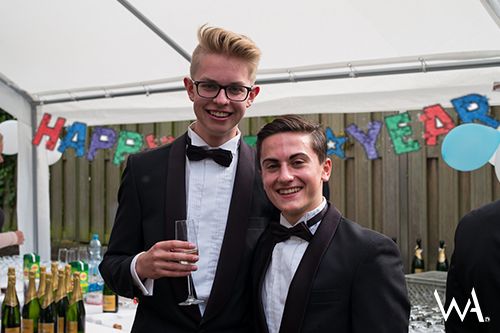 With every new year comes the opportunity to set new goals. For athletes, a new year is a fresh opportunity to focus on getting better both on and off the field. We wanted to highlight a few resolutions that we think can help all young athletes, regardless of the sport they play.
So what are some of the top resolutions we want for our athletes, coaches and parents of young athletes to focus on in the new year?
Be mindful: mindfulness is nothing new. Top athletes all over the world use it. But what exactly is it? Mindfulness is how we perceive external situations and how the message we tell ourselves has implications on our performance and ability to reach our potential. In order to be more mindful try meditating, visualization and deep breathing.
Eat right: Food is the fuel that makes your body run. In order to be in the best shape possible, good nutrition is key. Remember that good fueling habits are an everyday thing, not something to only pay attention to on game day.
Drinking water: In addition to eating well, it's important to drink plenty of water. For a healthy life, hydration is key. Some sports drinks contain added sugar, so pure water can't be beat when you work up a thirst on the court or field.
Set realistic goals: sometimes setting goals can be intimidating, this is why it's important to remember that Rome wasn't built in a day. If you're looking to improve your jump shot, shave time off your mile or master your backhand swing, start with baby steps. Continue working on your skill for an extra 15 minutes after practice ends, or watch game film to see where you can improve. You can even sign up for one-on-one coaching. Making little changes and sticking to them will help you reach your goals.
Channel the right mindset: We already mentioned being mindful, but having a positive mindset is different and sometimes even more difficult! At the end of the day, sports are supposed to be fun. They should act as a stress reliever, rather than causing stress and anxiety. Channel the mentality of a little leaguer: sports are an opportunity to have fun, play with your friends and be kind to one another.

DREAM, one of the Midwest's well-known youth mentoring organizations, provides life-changing and life-enriching experiences to at-risk youth through mentoring and after-school programs in Omaha, Nebraska, and Springfield, Missouri. Their proven approach puts children in a comfortable setting where they're encouraged to discuss openly, learn, and grow as individuals. Are you interested in getting involved with DREAM? Contact us today.