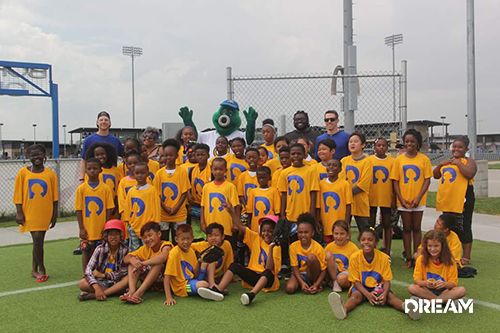 A few weeks ago, some of our kids hit a homerun when the Omaha Storm Chasers and Chasers Charities hosted them for a fun baseball camp.
The Omaha Storm Chasers
If you're not familiar with the Storm Chasers, they're Omaha's own minor league baseball team and the Triple-A affiliate of the Kansas City Royals major league club. Originally dubbed the Omaha Royals, the team plays at Werner Park in Papillion, Nebraska.
Chasers Charities
Chasers Charities, originally the Chasin' Dreams Grant Program, is the newly-rebranded (2015) charitable arm of the Omaha Storm Chasers. They offer athletic scholarships and a number of fun activities for children throughout the year. Originally founded in 2010, the organization contributes to organizations that offer sports and recreational activity programming to area youth. Chasers Charities offers financial donations, in-kind support, memorabilia, tickets and publicity.
DREAM's July 2018 baseball camp
The kids ran through a lot of basic drills from baseball programs.
Check out these photos from the first few days of camp.
Look at that arm! The kids went through a series of throwing drills.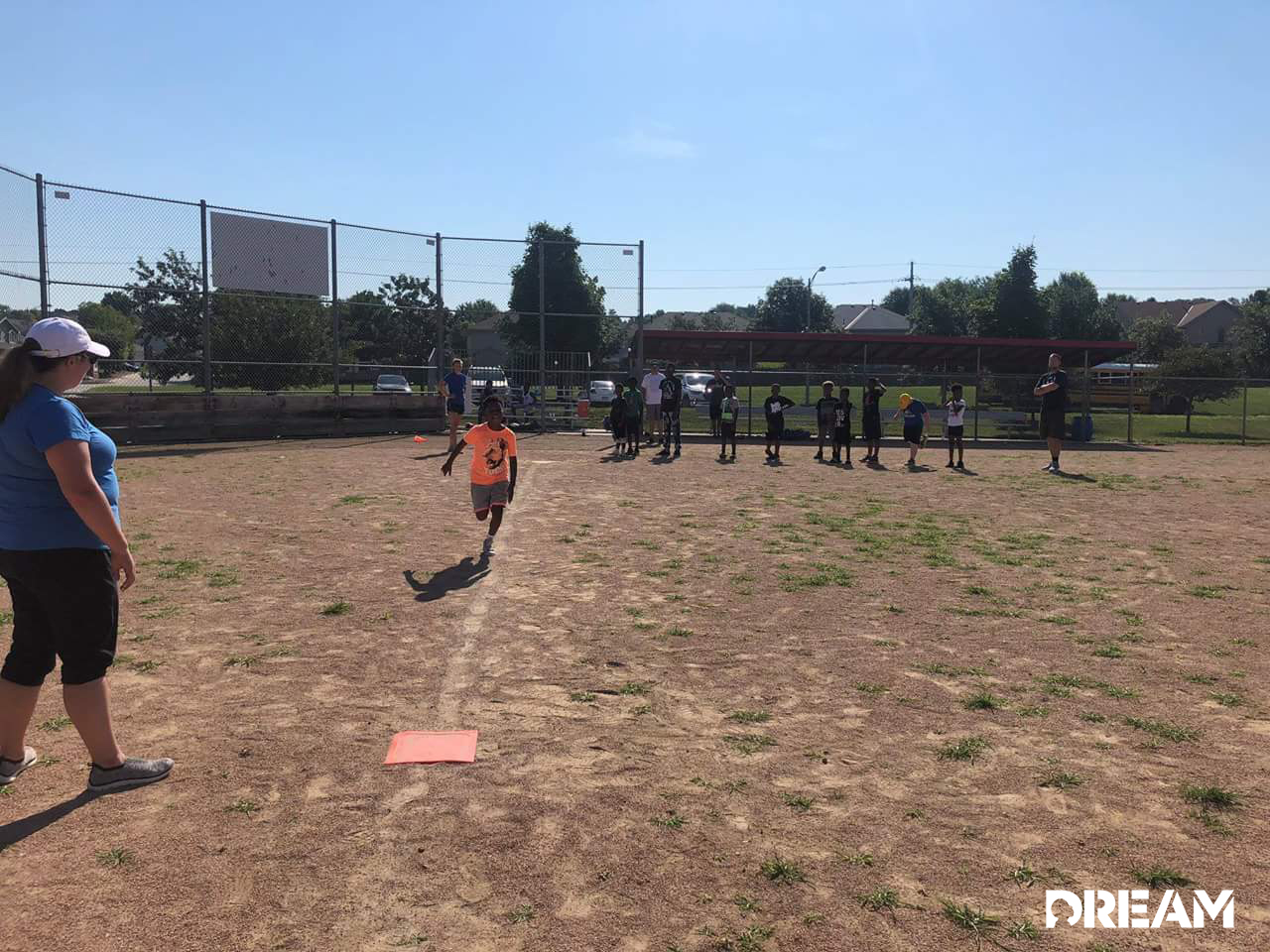 Go, go, go! Running the bases was just part of the practice running drills.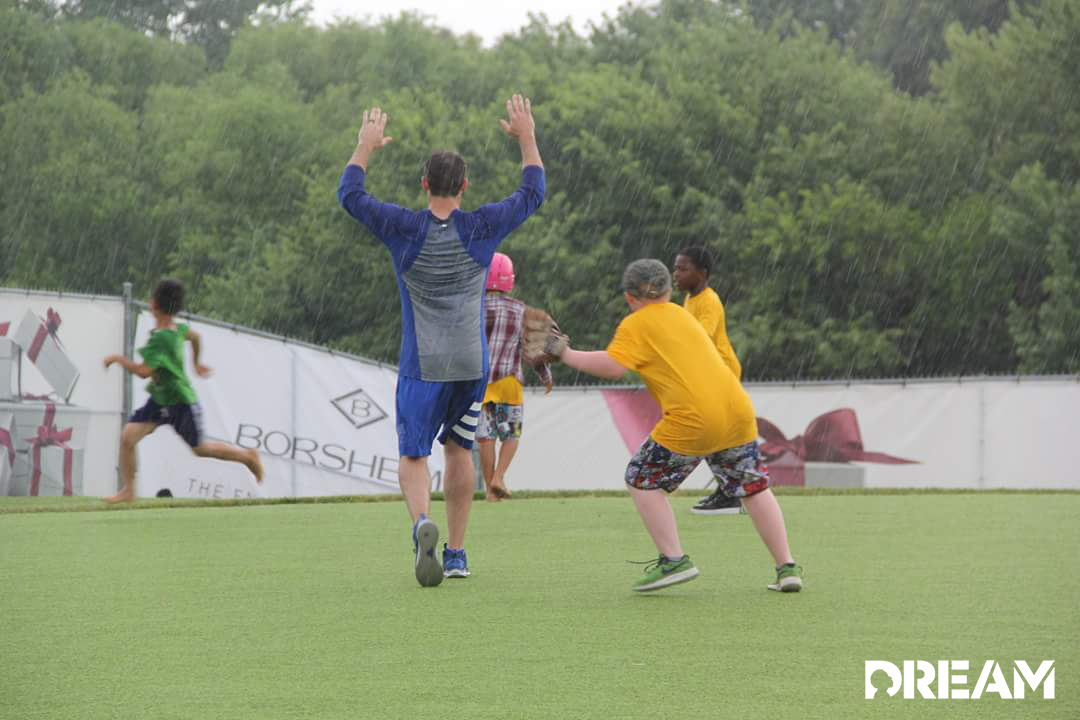 No rain could keep the kids off the baseball diamond. They practiced some fielding and got a little soggy!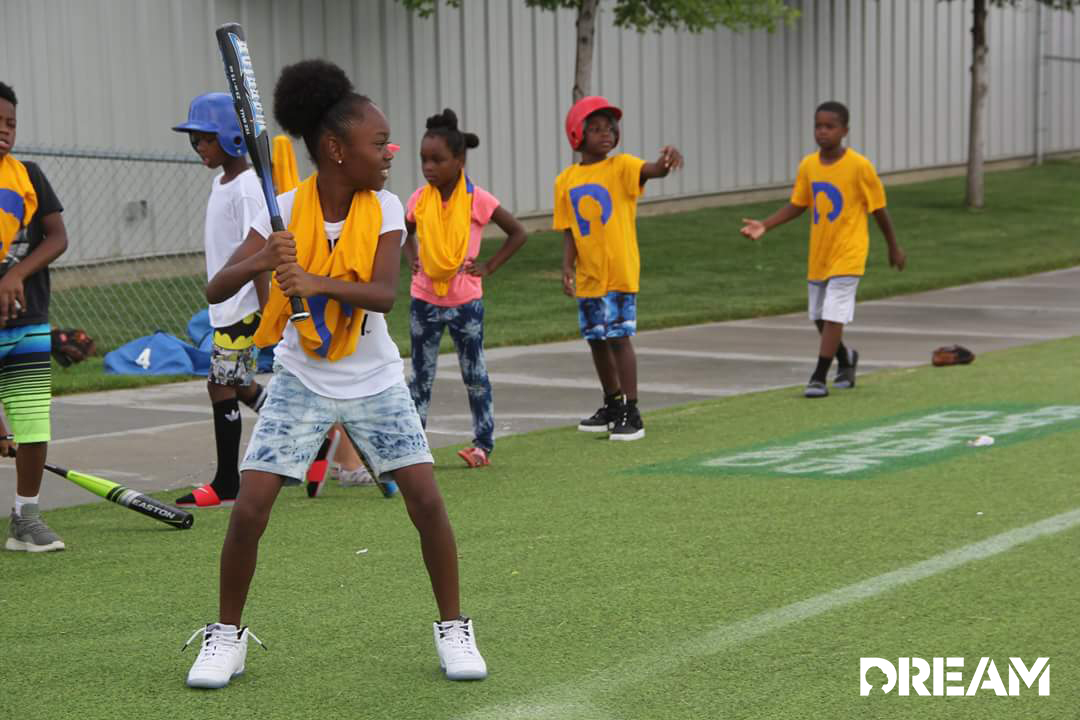 Batter up! Here they are practicing their hitting skills, too. Just look at this form! She's a natural!
All of the practices led to a showdown on the field when the kids played a Friday game at Werner Park. The kids loved it! (And most of the adults weren't frowning either!)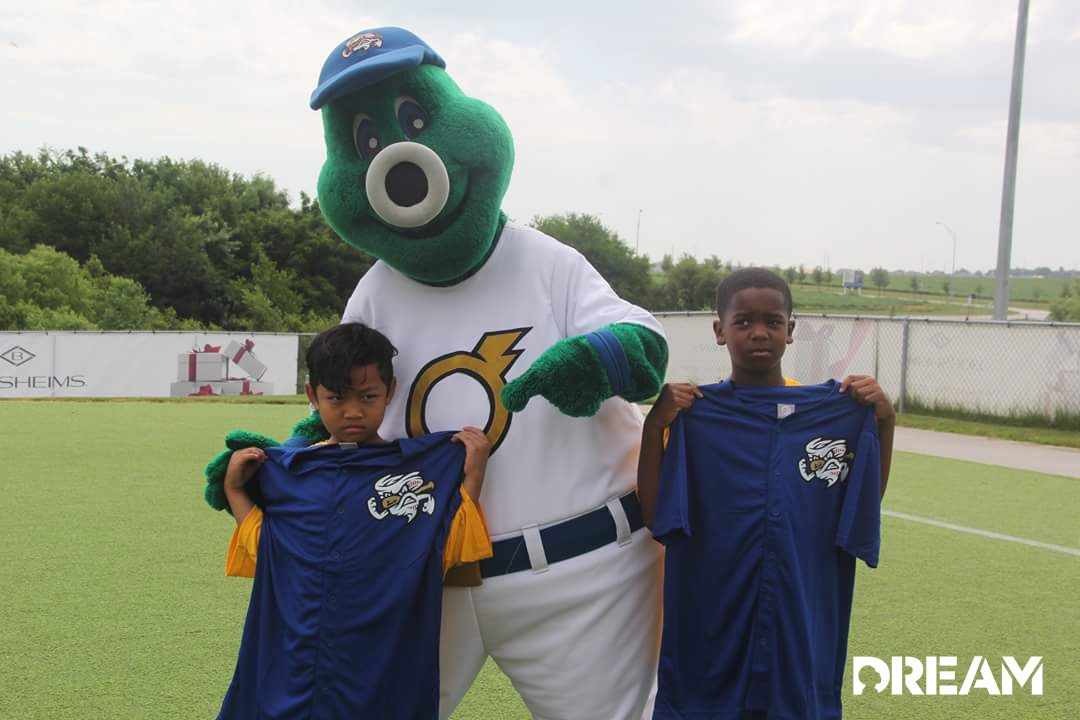 Stay tuned!
We're going to be rolling into our after-school programs quickly, so also stay tuned for more announcements on those!
Want to see more of our community highlights? Check out:
******
DREAM, one of the Midwest's well-known youth mentoring organizations, provides life-changing and life-enriching experiences to at-risk youth through mentoring and after-school programs in Omaha, Nebraska, and Springfield, Missouri. Their proven approach puts children in a comfortable setting where they're encouraged to discuss openly, learn, and grow as individuals. Are you interested in getting involved with DREAM? Contact us today.