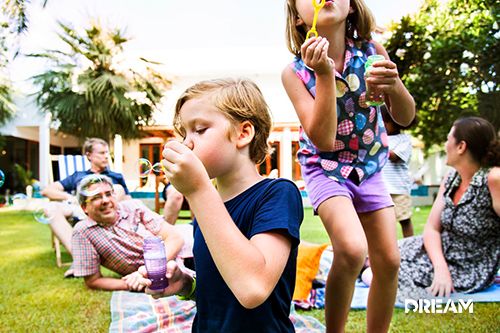 Having a holiday mid-week means that a lot of families are taking some extra days off on either side of the 4th for some quality family time together. Many youth mentoring organizations like us have some recommendations for what you can do to really enjoy time with each other, things that don't involve screens or technology!
What Do Youth Mentoring Organizations Recommend For "Tech-Free Family Time?"
Go on a hike.
One of the best things about living in the Midwest is that you're never very far from nature. Whether you like to go on structured hikes, like the ones through Fontenelle Forest or Neale Woods, or you like to go off the beaten path a little bit at state parks, there's the perfect trail out there for you!
Go swimming.
Many area pools are open this week and area lakes are also open (no lifeguards at these, so it's "swim at your own risk"). Some of our favorite memories from when we were little was going swimming with our parents and laughing and wearing ourselves out. This can be a full-day activity with low costs for families who need budget-friendly options. As one of our favorite bloggers challenged parents: "Wear the (darn) suit!!"
Go to the library.
When it's hot outside and you need to immerse yourself in something fun, head to the library. Omaha Public Library has put together a great range of activities for all ages. Plus, you can get lost yourself in an old favorite or a new find. Note: They're closed on the 4th of July for the holiday, but have activities going the rest of the week!
Go to the zoo or go on a safari (at the safari park, that is!).
Families can explore different areas of the globe and find all sorts of animal adventures at the Henry Doorly Zoo or at the safari park right outside of Omaha in Ashland, Nebraska.
Go volunteer together.
One of the best ways to build a strong sense of family is by volunteering together. Not only does volunteering and helping out other families or your community strengthen your bond, but it also allows families and family members to make new friends, develop emotional stability, and allows you to explore different interests.
Go… Do something!
You'll notice that all of our recommendations start with "go!" None of them start with "sit" or "stay." Get off your butts and DO something for your family time. You may find that spending this quality family time together, with whatever activity you choose, strengthens your family's feelings and sense of togetherness. Plus, it helps you make memories!
******
DREAM, one of the Midwest's well-known youth mentoring organizations, provides life-changing and life-enriching experiences to at-risk youth through mentoring and after-school programs in Omaha, Nebraska, and Springfield, Missouri. Their proven approach puts children in a comfortable setting where they're encouraged to discuss openly, learn, and grow as individuals. Are you interested in getting involved with DREAM? Contact us today.