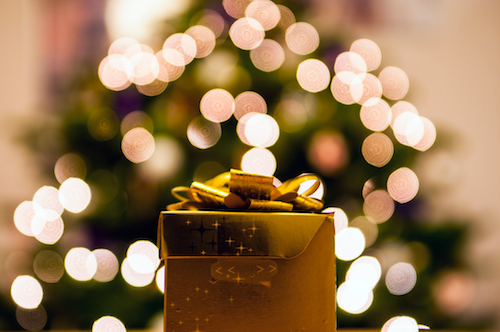 The holidays will soon be upon us, which means the season of giving has officially arrived. If you and your family celebrate Christmas, you have one week left to get the perfect gift for that special someone.
If you're focused on living a more altruistic lifestyle, there are also lots of options out there for gifts you can give that also give back to the community. Sounds pretty great, right? We've compiled a list just for you on last minute gift ideas that give back. Try some of these out to celebrate the holidays more altruistically this year.
1. Small Businesses
Supporting small businesses in your community is a great opportunity to give back while giving this year. When you buy from a small business, you can feel confident in supporting an actual person in your community with actual needs like putting food on the table, rather than a high-up CEO you've never met before.
Small businesses and small business owners are a valuable component of any community; when you buy from them, you put money back into the neighborhood you care about, and create a more altruistic environment for those around you. This holiday season, check out local businesses nearby to see what gifts you can purchase there. Chances are they have the exact same or comparable gift you were looking at in the first place.
2. Handmade Goods
Purchasing handmade goods from your area is a great way to be more altruistic in your holiday giving this season. Some stores offer handmade goods either made by local artisans, or by artisans from different countries and communities all around the world. Oftentimes, stores like these even contribute part or all of the profits to the artisans themselves.
Look for fair trade handmade gifts to give to the special people in your life, and give while giving back. When you purchase handmade goods, not only can you be confident in supporting another person, but you can also feel more comfortable in products that are ethically made and often environmentally friendly. Check out different sources in your community to see what you can give that gives back.
3. Philanthropic Companies
Even big companies can be a great way to give back during the giving season. Many companies—both local and national—have various philanthropic causes going on throughout the year, but especially during the holidays.
Businesses like Love Your Melon (donates 50% of profits to support pediatric cancer research), TOMS (one-for-one shoe program) and Lula's Garden (supports groups that provide access to clean water) all offer great gift ideas for loved ones on your list, while giving back part of their proceeds to causes they care about. If you do choose to buy from a large company this year, check online for some options to see companies who give back.
This holiday season, live a more altruistic lifestyle by giving gifts that give back to more than just one person. Finish out your end-of-the-year shopping by trying some of these ideas to give to your loved ones.