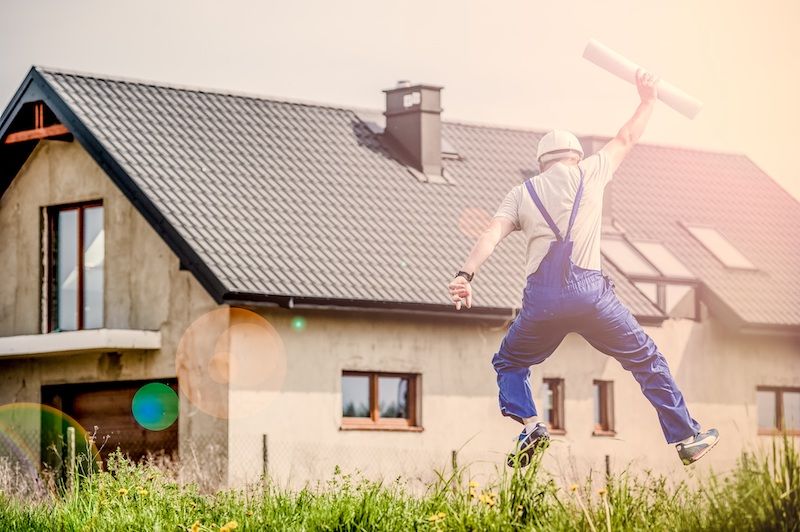 The average person spends 90,000 hours at work over their lifetime. That's 90,000 hours of answering calls, working with clients and furthering a company's mission. For those interested in living an altruistic life, this is an opportunity to reach and make a difference in the community.
No matter what your job is, it's an chance to connect and come together. If you want to use your work for others, check out four ways you can give back at work.
1. Donate your skills.
Wherever you work, you have a valuable skill set that many nonprofit or do-good organizations could potentially use. One helpful way to get involved is to donate your time, talents and skills to an organization that helps improve the community.
For example, if you have experience working in a technical field, you could help a nonprofit set up their website. Or, if you consider yourself a handy person, perhaps donate your talents to building necessary equipment for a cause. Your skills are valuable, and can truly help an organization that may have a limited budget. Reach out to community members near you and see how you can give back.
2. Build a partnership.
Another way to support the community through your workplace is building a partnership with a local group or cause. Partnerships don't have to be entirely financial; they can also focus on mutual goods or benefits for each other. Talk with your employer and offer up some of the value that comes from supporting community groups.
For example, consider having your place of employment sponsor a children's sports team, or host a nonprofit organization at your headquarters. The options are limitless when it comes to building up a partnership and growing the community closer together.
3. Get a group together.
If your workplace is unable to create a partnership, try getting a smaller group of employees together to work on projects for the community. If you're interested in giving back through your work, chances are that other team members are as well.
Ask around to see who wants to get involved, then go out and make an impact! Volunteer with a local project, collect goods for a nonprofit organization or donate to a cause. Even simple group activities like charity runs can have a huge impact. No matter what you decide, there's power in working together.
4. Propose a volunteer day.
Finally, if you really want to get your workplace involved in giving back, propose an all-team volunteer day. Choose a local cause or organization you care about and see how you can get involved for a day. Make T-shirts, carpool and have some fun with it! You may be surprised at how much volunteering can really bring your team together.
Work takes up the majority of our lives, so why not use it to help serve others? No matter where you work or what you do, there's always a way to give back and give to others through your efforts. Try out some of these methods and see how much of an impact you can make.