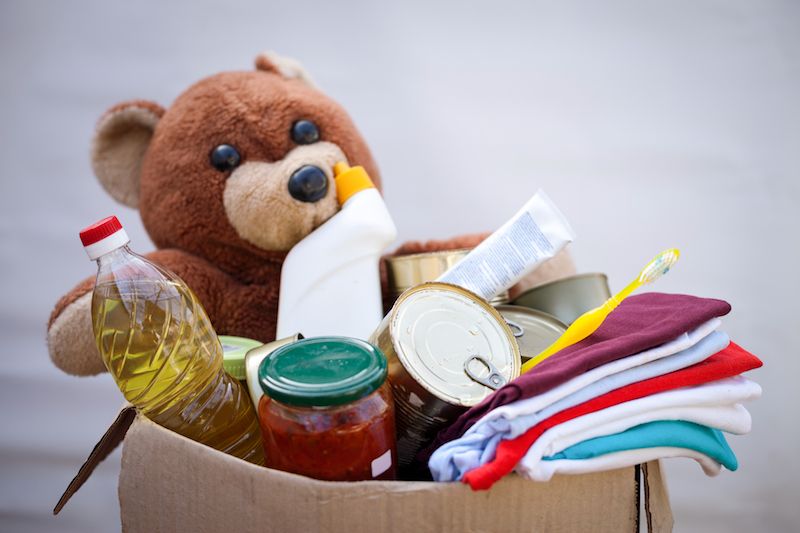 Spring is officially here, which means it's out with the old and in with the new as we shake off the dusty cold of winter and embrace the upcoming sunshine of summer. For most people, spring marks a time of cleaning, rearranging and repurposing within their homes.
But where can we put all of our used items as we make way for the new? If you're looking for cool ways to donate your gently used items, check out this list of things you can and should donate, and some unique ideas of where to give them.
Cool Things You Can Donate
Turns out, many items we think are just a one-time thing can actually be put to good use somewhere else by someone else. Here are some unique items you may not have known can actually be donated:
Winter Coats—While you may think many nonprofits don't need winter coats right now (summer is coming up, of course), you could be surprised. Right now is a great time to go through old winter clothes and donate them, so charities can start prepping for next winter to keep those in need warm.
Wedding and Prom Dresses—No one should have to worry about their prom or wedding just because they can't afford a dress. Wedding and prom season are coming up, which means dresses will be in high demand. If you have an old prom or wedding dress that's gathering dust, consider donating them to help make someone's night special.
Cars—That's right, the old clunker sitting in your driveway that "no one wants" can actually be put to good use. Check in your community to see if any local nonprofits will take old cars for parts or repurposing. The best part? Your donation is tax deductible!
Yard Sale Freebies
If you really want to go all out this spring cleaning season and don't have time to stop by your local charity, consider hosting a free yard sale. That's right: open up your driveway and let the neighbors run wild. You'll be brightening someone's day while also cleaning out your house.
Or, if you really want to take things a step further, host a yard sale with all the proceeds going towards a nonprofit of your choice. You may be surprised at just how many customers give an extra dollar or two if they know it's going to a good cause.
Blankets for Animals
Maybe you're thinking, "I would love to donate some of this stuff, but it's in such poor condition I don't think anyone would want it." Well, while humans may not be in the realm of taking roughly used items, dogs and cats probably wouldn't mind.
Consider donating any of your old bedding or towels to a local animal shelter to be used as blankets for rescued animals. When it's keeping them warm and safe, Fluffy and Filo really aren't going to care what condition the blankets are in.
Toiletries for Victims of Violence
Finally, if you have a few extra dollars or toiletries laying around the house, you can give those to the local domestic violence shelter. For men, women and children escaping violence, nothing can be as comforting as a safe place to call home and a warm shower to relax. Any unused toiletries or gently used bedding, clothing or furniture can go a long way in helping those escaping abuse.
This season, take your spring cleaning to the next level by utilizing these cool and unique ways to donate gently used goods. Your house will be less cluttered, your neighbors will feel supported and your lifestyle will be more philanthropic.