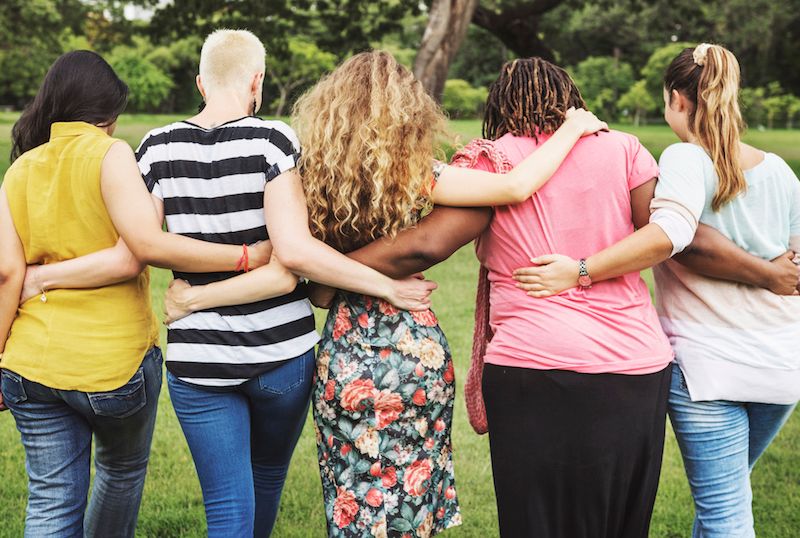 Throughout history, remarkable women have worked to overcome stereotypes, discrimination and even violence, in order to further women's advancement and build greater generations for the future. The month of March recognizes these women's sacrifices, and celebrates the strong women of our past who laid the foundation for the strong women of our future.
This Women's History Month, get involved by showing support for the women in your community. Check out these ways you can remember powerful women from history, while advocating for women today.
Remember women's history.
What better way to celebrate National Women's History Month than by actually checking out some valuable women's history? Whether it's visiting your local museum or road tripping to a famous women's historic location (Women's Rights National Historic Park, anyone?), taking time to remember some of the history that has gotten us this far as a society is a valuable way to support women today.
If you have a family, use this month as a chance to teach children why women's rights are important, and how they have developed over the years. Enjoy activities centered on powerful women in history, or maybe even watch a famous movie to celebrate.
Use female-created inventions.
Another great way to support women this month is to intentionally use inventions created by women. Women have often gone unrecognized and underappreciated throughout history for the valuable contributions they have made, but you can use March as a chance to recognize the great utilities many women have brought us. Check out this list for examples:
Wash your dishes in a dishwasher, brought to you by Josephine Cochrane in 1886.
Drive in the rain, with your windshield wipers by Mary Anderson in 1903.
Drink coffee with a coffee filter, thanks to Melitta Benz in 1908.
Clean up with Scotchgard, invented by chemist Patsy Sherman in 1932.
Use a computer, thanks in part to Grace Hopper in 1944.
Celebrate female art.
Whether it's Jane Austen, Georgia O'Keeffe or Maya Angelou, celebrate female artists this month by reading a historic book, visiting an art gallery or listening to women-empowering music. Or, enjoy a fun family night out by watching a female-centric movie like The Hunger Games or Divergent. Whatever you decide to do this month, celebrate women's contributions to the artistic world and the hard work they have put in to build a more diverse community.
Volunteer for a women's organization.
If you really want to commit this month to supporting women in your community, check out local women's nonprofit organizations to see if they need volunteers. Some charities may be hosting events to celebrate Women's History Month, or some may need more volunteers to support their female clients in need. Whether it's a women's domestic violence shelter, a female-centric political group or a woman empowerment organization, find a cause to get involved and show your support for the women around you.
Donate to a women's fund.
Finally, you can celebrate this Women's History Month by donating to a women's cause important to you. Women around the world are in need of support, resources and encouragement, and together we can help make a difference in their lives. Whether your donation is monetary, goods or services, your help is valued in contributing to women's growth and empowerment.
This March, get involved with National Women's History Month by trying out some of these ideas. Whatever you do, use this time to remember the women who have made historic strides, and honor women in your community who continue to advocate for women's rights.