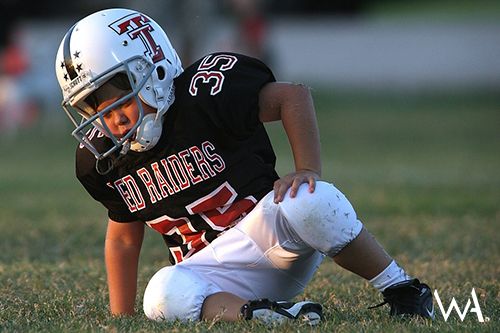 There is growing evidence that sports participation benefits children and young teens. These benefits include improved physical health, enhanced self-esteem and self-efficacy, better social skills and more.
The idea of early specialization and intensive training in one sport from an early age has become increasingly common. The attraction for children and their parents seem obvious. The pursuit of early elite sporting success, athletic scholarships and professional contracts.
Parents and coaches are often quick to recognize physical talent and eager to capitalize on it. In the long run, talented athletes will develop quickly no matter when they start focused training.
Pushing a gifted athlete to perform before he or she is physically or emotionally ready results in early burnout or injuries that prevent the athlete from reaching their full full potential.
Early specialization in sports is typically characterized by a combination of intensive year-round training in a specific sport. Kids have been recruited to intensive training programs in soccer from as young as 6 years old. Coaches allow swimmers as young as 8 years old to train all year round for between 5 to 9 hours a week.
As a general rule of thumb, it is appropriate for school age children to participate in a specific sport for as many hours a week as their age. If there are no signs of injury, the child is motivated to do more and is having fun, then parents, coaches and pediatricians can evaluate whether more training is still appropriate.
Strength training for kids
When is it safe for kids to start lifting weights? While it was once thought resistant training would stunt a child's growth, this notion has been widely discredited.
According to the National Strength and Conditioning Association's Youth Position Statement, age-appropriate resistance training can and should play a role in a child's development. They recommend a 7-stage progression that starts with learning body control, then adds bodyweight only movements, and then gradually adds more sport specificity around age 11-16.
The pressure of young athletes
Beware of some of the pressures that may surround your young athlete. Some of the pressure to start young athletes on structured conditioning and training programs comes from professional coaches and for-profit sports clubs.
While both groups genuinely care about their athletes' well being, they are also financially motivated to keep athletes in their programs.
With rare exception, sports scientist, sports psychologists and coaches at the college and professional level all recommend school-age kids should participate in a variety of sports throughout the year and take time away from organized sports during the year, as well.
DREAM, one of the Midwest's well-known youth mentoring organizations, provides life-changing and life-enriching experiences to at-risk youth through mentoring and after-school programs in Omaha, Nebraska, and Springfield, Missouri. Their proven approach puts children in a comfortable setting where they're encouraged to discuss openly, learn, and grow as individuals. Are you interested in getting involved with DREAM? Contact us today.